Your Guide to Laser Resurfacing in Tysons Corner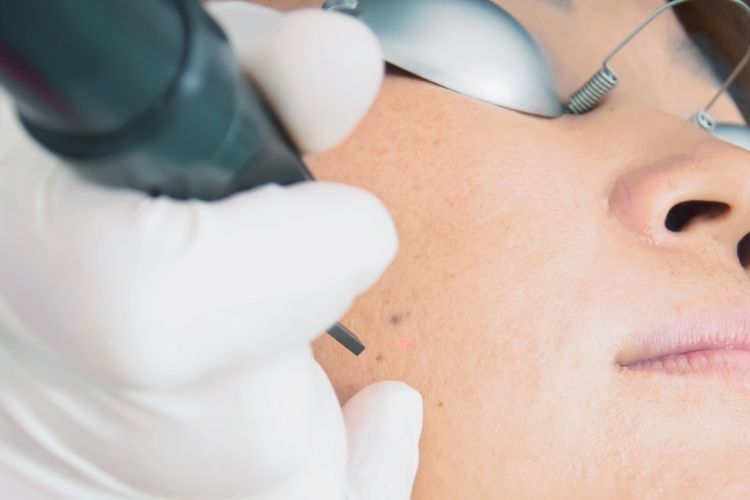 Facials are a fantastic way to deep clean and exfoliate your skin, but did you know there is so much more that can be done? Let our experienced cosmetic dermatologist take your skin to the next level with laser resurfacing in Tysons Corner! Here's how! 
How Does Laser Resurfacing in Tysons Corner Work?
This technique removes layers of the skin to encourage new skin cell growth. Not only that, but it encourages the production of collagen and elastin, which as you (should) know, are essential building blocks for healthy and youthful-looking skin. 
What Can This Technique Treat?
Laser resurfacing with Pixel CO2 can treat multiple skin issues. Acne, acne scarring, discoloration, enlarged pores, wrinkles, and fine lines all respond exceptionally well. 
How Do I Prepare for Treatment? 
Your first step is a consultation with an experienced cosmetic dermatologist to make sure you're an ideal candidate for laser resurfacing in Tysons Corner. If so, there are steps you should take before your appointment. You will be given prep instructions to follow at this time, such as, but not limited to, the following:
Because smoking prolongs the healing process, it's best to quit smoking about two weeks before your treatment.
Dermabrasion, deep chemical peels, laser treatments, and other harsh treatments should be avoided within four weeks of your laser treatment
Skip the tanning bed and extended sun exposure for four weeks beforehand.
Where Should I Go to Find the Best Laser Resurfacing in Tysons Corner?
Choose the experts at the Cosmetic Dermatology Center! Dr. Nicole Hayre founded this business in 2003, and it's since been named "Best Dermatology Office" by Virginia Living multiple times.
We encourage you to contact us to schedule your consultation.
Give us a call at 703-827-8600 today, and let's talk about how much you'll love your results from laser resurfacing in Tysons Corner. We can't wait to help you love your skin again!