RF Microneedling
Safe and Controlled Skin Damaging to Stimulate Healing & Skin Cell Turnover
RF Microneedling at a Glance
RF microneedling combines two fantastic treatments for a powerful duo to rejuvenate your skin. Tiny needles allow for radiofrequency waves to penetrate deep into your skin, damaging the skin in a safe and controlled manner in order to stimulate healing and skin cell turnover.
Why Choose RF Microneedling in McLean?
The controlled damage this treatment produces kickstarts your skin's healing process, triggering the production of collagen, elastin, and other important proteins. Your skin will grow back healthier and smoother, eliminating wrinkles, stretch marks, scarring, hyperpigmentation, enlarged pores, and more.
What Does Treatment Feel Like?
Your specialist will apply a topical anesthetic to the treatment area before your procedure, numbing the area in order to minimize pain. At most, you may feel slight, tolerable discomfort. Talk with your provider before treatment if pain is a concern for you.
When Will I See My Results?
Final results appear within three to six months, depending on the severity of your condition, how many sessions you'll require, and other factors. You may require a minimum of four treatments to achieve the results you're looking for.
Before & After Photos
Here are a few examples of the kinds of results that can be achieved with RF microneedling in McLean, VA.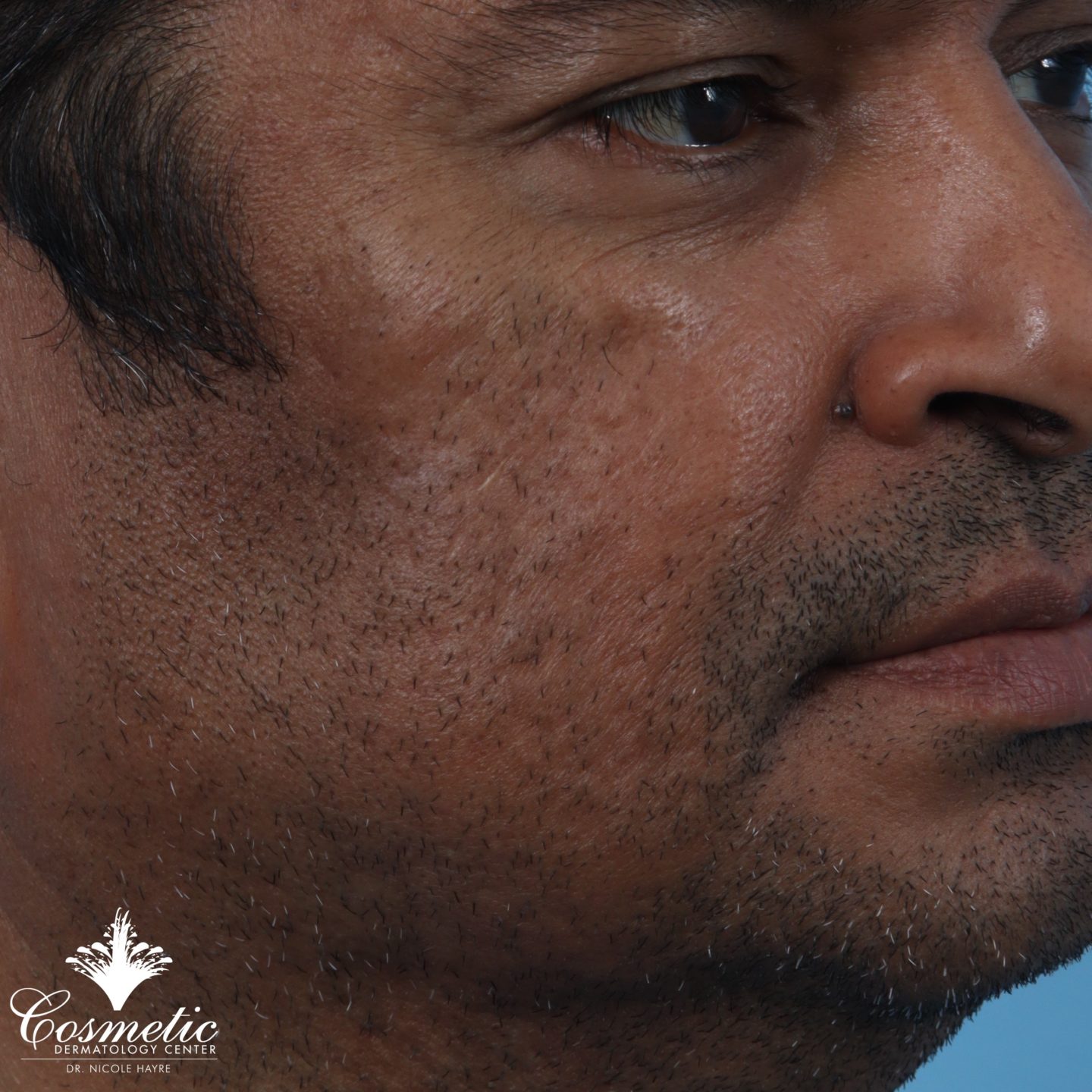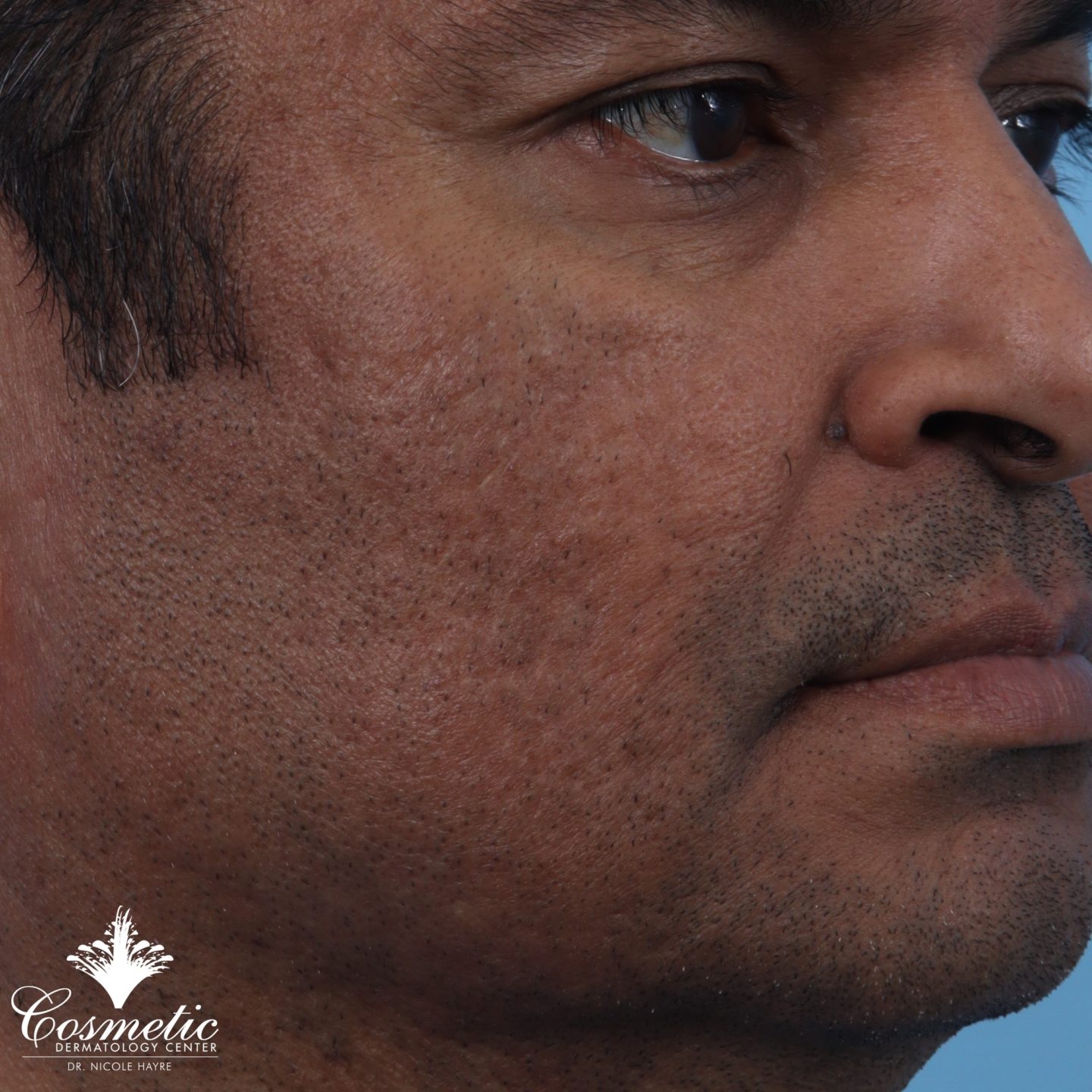 Results after RF Microneedling treatment.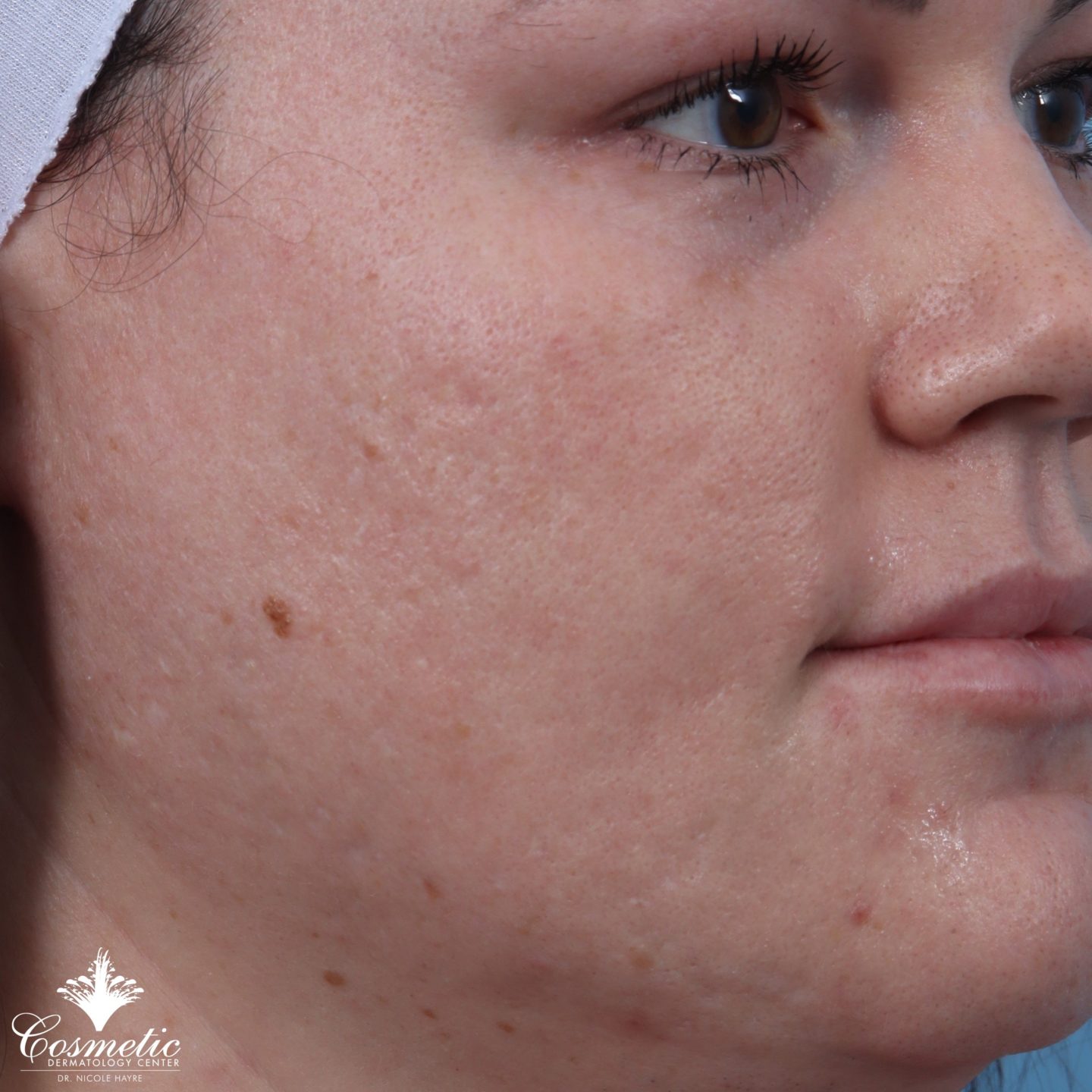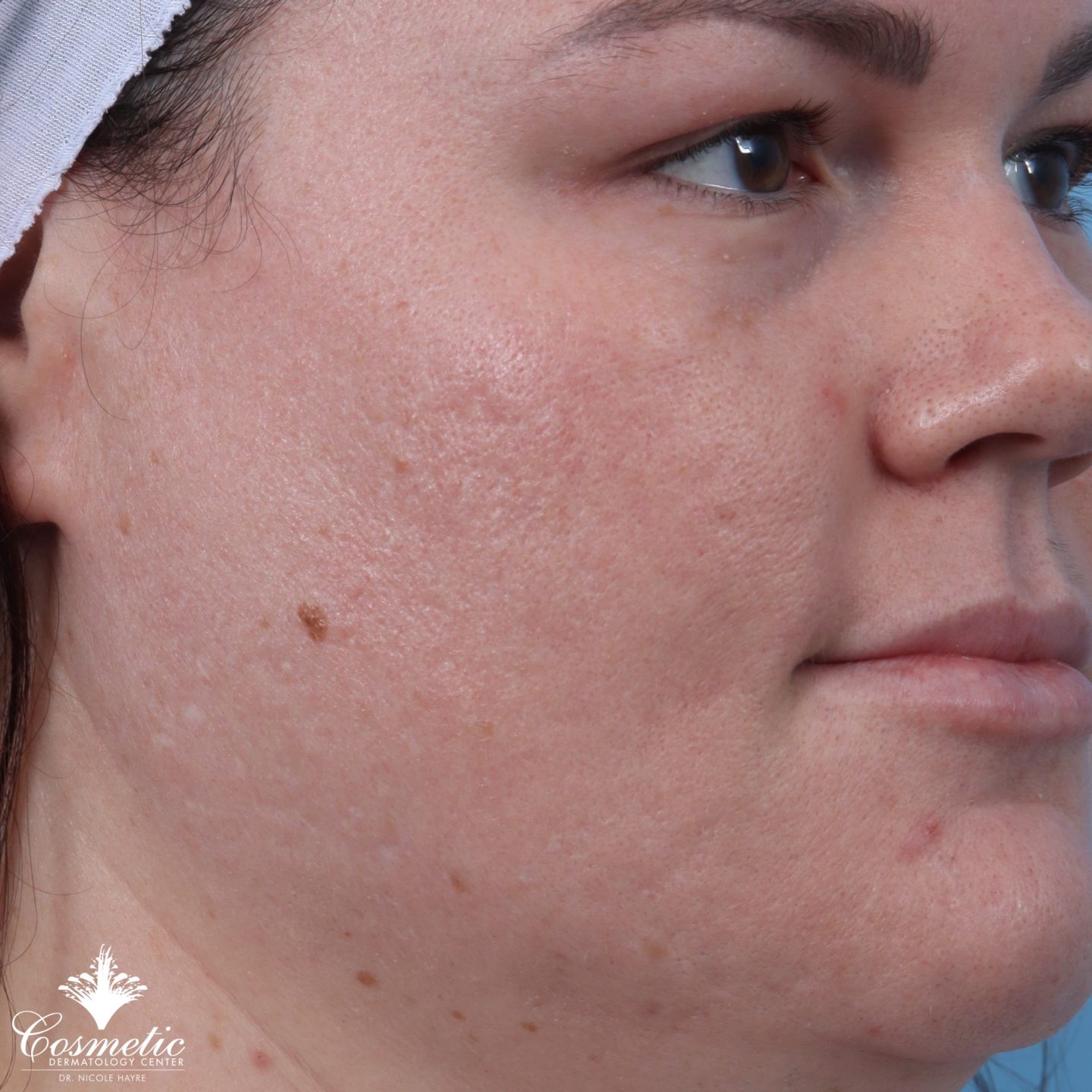 Results after RF Microneedling treatment.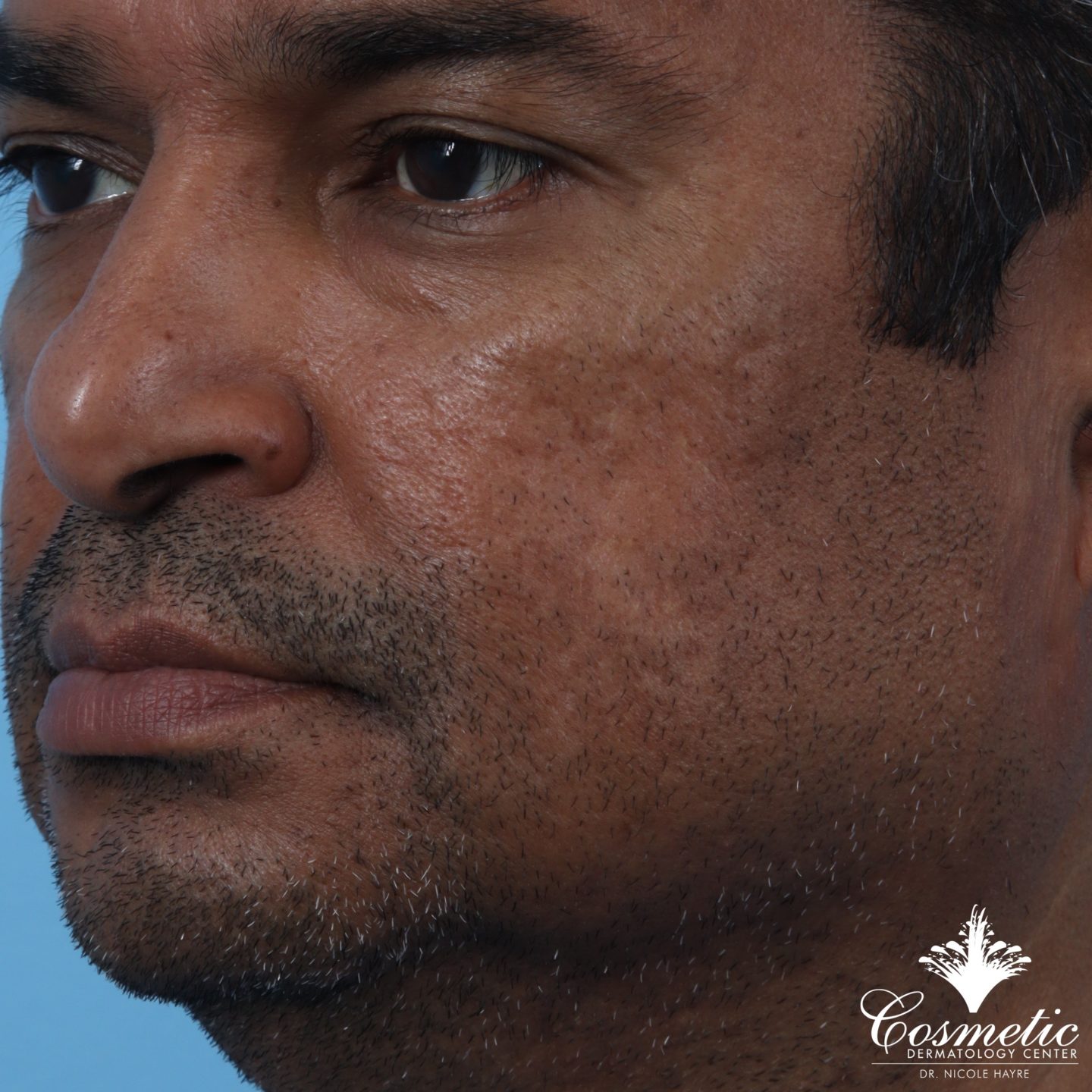 Results after RF Microneedling treatment.
Actual patients, non-retouched photographs. Results can vary. Some techniques and applications of devices are off-label.
Am I a Good Candidate for RF Microneedling?
As long as you are in overall good health and have realistic expectations, you're already on the right path. However, your specialist may advise against treatment if you are on Accutane, have an infection, are pregnant, or more. A consultation with an experienced cosmetic dermatologist in McLean, VA, is best to determine whether you're an ideal candidate.
Where Is the Best Place to Get RF Microneedling in McLean, VA?
Seeking high-quality RF microneedling in McLean? Then it's time to visit Dr. Nicole Hayre, a board-certified dermatologist here at Cosmetic Dermatology Center.
Our team specializes in a unique, innovative array of skin services, rejuvenating your skin and boosting your confidence. Contact us at 703-827-8600 or click the button below now!