Kybella™ Double Chin Treatment
FDA approved injection for double chin treatment
Kybella™ Double Chin Treatment at a Glance
Treatments are nonsurgical and take about 15 to 20 minutes
In initial studies, most patients needed 2 to 4 treatments. Some patients required 6 treatment sessions in order to achieve results.
Treatments are typically 6 to 8 weeks apart.
Since Kybella™ treatments destroy fat, it is not expected that patients would need to re-treat in the future.
Most common side effects include swelling, bruising, pain, numbness, redness, and firm areas in the treatment area. Side effects tend to diminish with each treatment (treatments get easier), and were temporary in the studies.
Before & After
Here are a few examples of the kinds of results that can be achieved with Kybella™ Double Chin Treatment.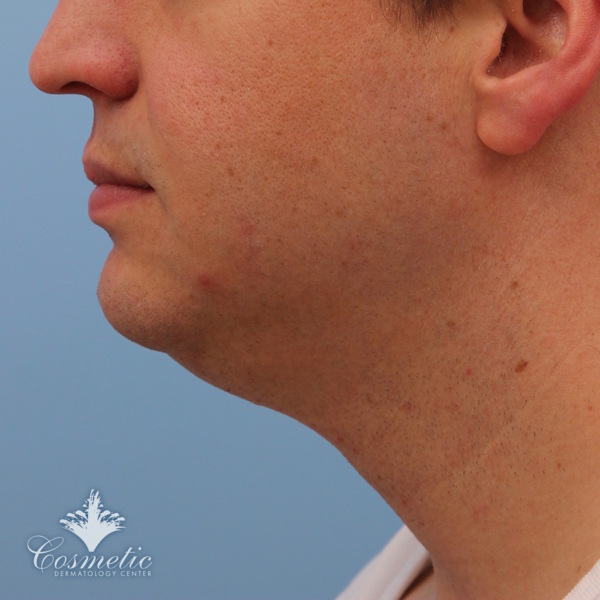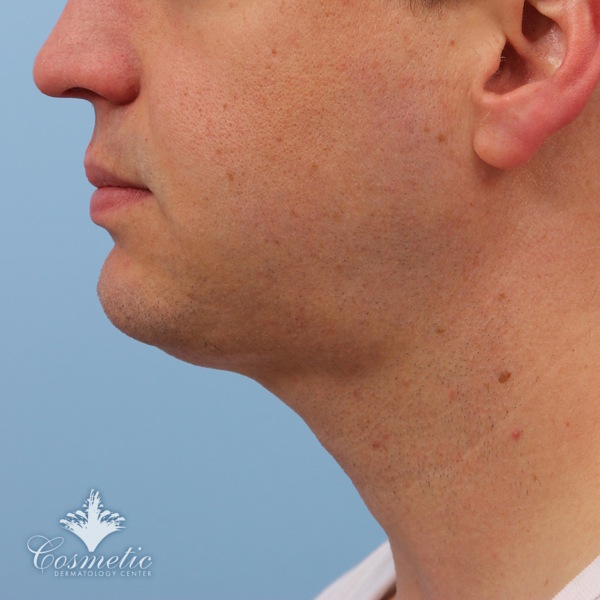 Prominent male double chin reduced after Kybella™ injection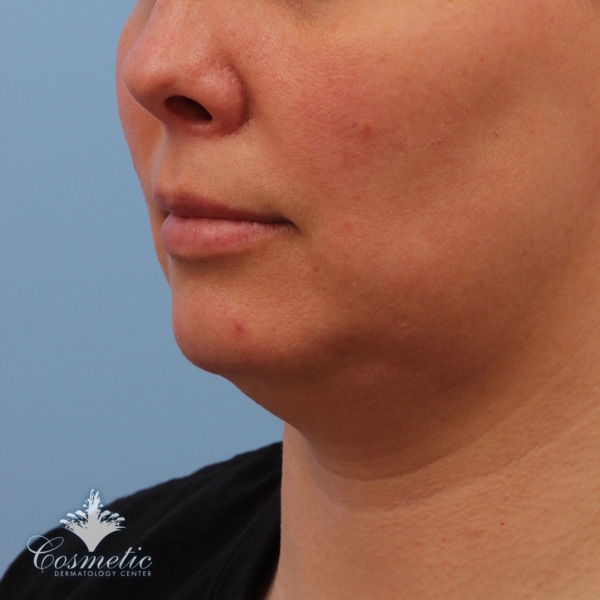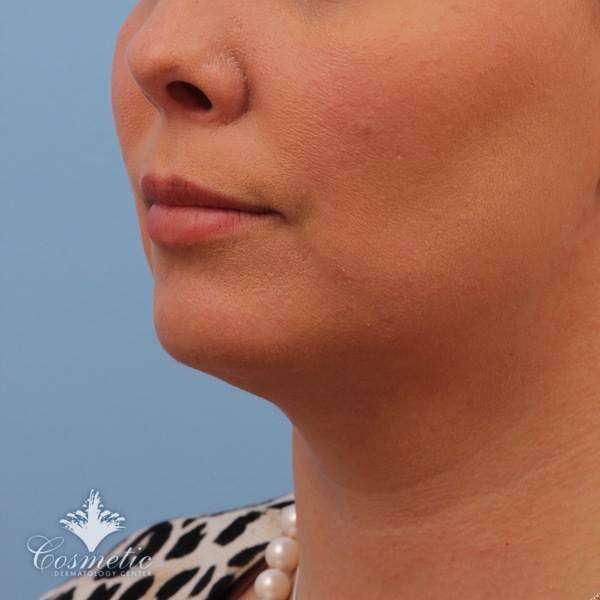 Reduced double chin results following treatment with Kybella™.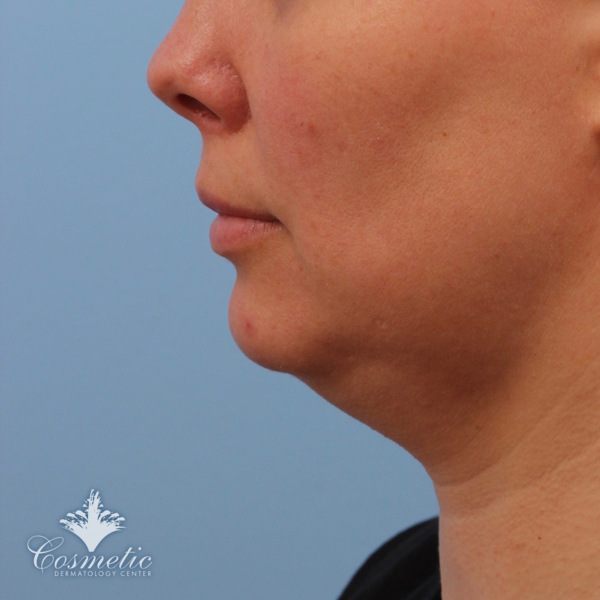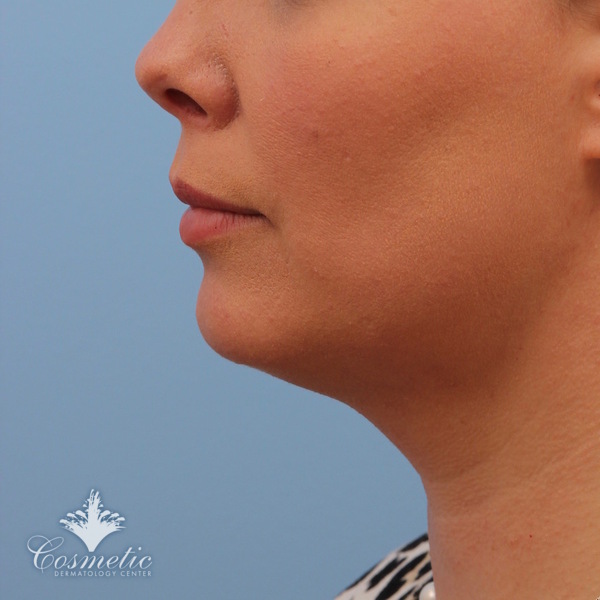 Prominent female double chin reduced after Kybella™ injection.
Actual patients, non-retouched photographs. Results can vary. Some techniques and applications of devices are off-label.
Videos
More About Kybella™ Double Chin Treatment
Kybella™ is the first and only FDA-approved non-surgical treatment that contours and improves the appearance of submental fullness (double chin).
Kybella™ is made of Deoxycholic acid, a naturally occurring molecule in the body that helps breakdown and absorb fat. When it is injected into the fat beneath the chin, Kybella™ causes destruction of the fat cells. Once the fat cells are destroyed, the amount of fat causing a full or double chin is reduced.
For additional information about Kybella™ treatment in McLean, VA, please call 703.827-8600 today to schedule a consultation with Dr. Hayre.
Resources