The Essential Guide to Pixel CO2 Laser Skin Resurfacing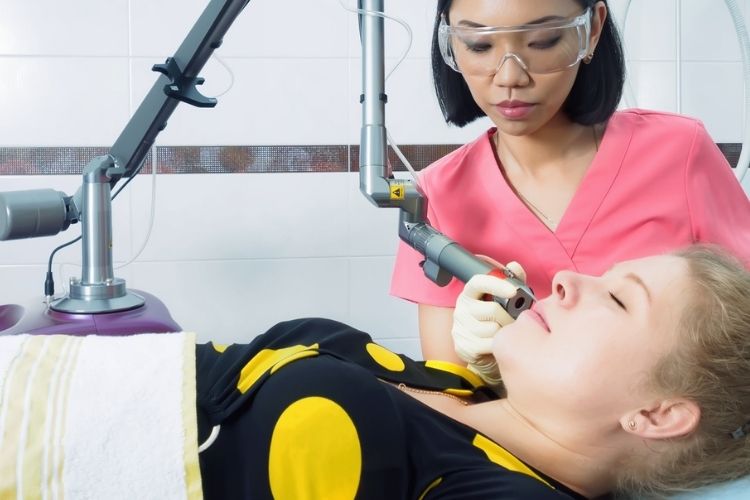 If you're new to skin resurfacing, you may have several questions including what exactly is it, what's the best method for treatment, and what can you expect, as far as results go? Keep reading to learn everything you need to know about Pixel CO2 in McLean, VA.
What Does Skin Resurfacing Mean?
Skin resurfacing is a method of treating facial flaws while rejuvenating the skin. It won't eliminate sagging skin, but it will tighten skin while reducing the signs of aging as well as other troublesome problems. 
How Will Pixel CO2 for Skin Resurfacing Help Me?
If you have sun spots, fine lines/wrinkles, acne scarring, or large pores you can count on Pixel CO2 in McLean, a laser skin resurfacing technique, to significantly diminish the appearance of these common skin issues.
Does Pixel CO2 Laser Skin Resurfacing Hurt?
For most patients, it's not really painful at all. The sensation has been described as similar to the heat from sunburn. If this is a concern for you, speak to your experienced cosmetic dermatologist or specialist about a topical numbing cream before treatment. 
How Many Treatments Will I Need?
A series of one to four sessions is typically recommended for optimal results. This will, however, depend on your specific skin goals, as well as what skin condition you're trying to treat and how severe it is.
What Should I Expect After Pixel Laser Skin Resurfacing?
It's normal to experience some swelling and redness after your treatment. It'll take your skin about a week to recover. You'll see continued improvement over the next few weeks. 

Is This the Right Treatment for Me?
Before treatment with Pixel CO2 in McLean, VA, speak with our experienced cosmetic dermatologist to discuss your goals and be sure this is the right treatment to help you achieve them. 
Ready to Experience Improved Skin Tone and Texture With Pixel CO2 in McLean, VA?
Trust Dr. Nicole Hayre for all your skincare needs! If you're interested in skin resurfacing with Pixel CO2 in McLean, we invite you to contact our office online or give us a call at 703-827-8600. Let's talk about all the benefits of this incredible treatment!