Baby Botox vs. Botox: What's the Difference?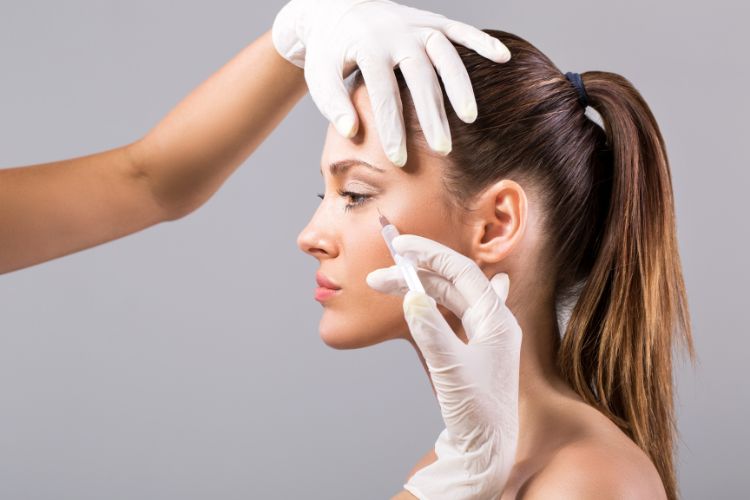 Have you heard of Baby Botox? What comes to mind when you think of Botox? A suspiciously smooth forehead? Artificially high eyebrows? The frozen faces of celebrities that lived oh-so-many years ago? Well, what if we told you Botox is more common—and less noticeable—than you think? 
Baby Botox (aka mini-Botox) is a different kind of wrinkle reduction that is quickly gaining popularity in the world of preventative cosmetics. However, before you go researching the topic, our expert team is covering the subject in-depth, including what the main difference is. Keep reading to learn which procedure is right for you.  
What is Baby Botox?
So, what is Baby Botox anyways? Well, this trending version of Botox uses small doses of toxins to reduce the appearance of wrinkles. However, unlike regular Botox, this treatment is designed to maintain facial movement. For that reason, this procedure is reserved for younger patients who have very mild, shallow wrinkles. 
What's the Difference Between the Two Treatments?
While both Baby Botox and Botox use the same Botulinum toxin solution, their difference lies in the technique. While the original is a corrective procedure that aims to correct deeper set wrinkles and lines, this treatment is a preventative procedure that smooths mild wrinkles. 
Typically, we recommend Botox for patients looking to correct deep wrinkles. On the other hand, this treatment is reserved for patients who don't have many wrinkles yet want to counteract the effects of aging on their faces.  
Find Baby Botox Near Me 
So, have you decided that Baby Botox is the procedure for you? Come by our office, and our expert injector would be happy to answer all your questions. Cosmetic Dermatology Center is one of the best Botox providers in McLean, Virginia. 
When it comes to injectable treatments, you want a skilled and experienced medical professional by your side. Dr. Nicole Hayre is a top injector of Botox, Kybella, and fillers, and our office is one of the top-ranked dermatology offices in the country. Book your appointment today!