The Best Cosmetic Procedures for Summer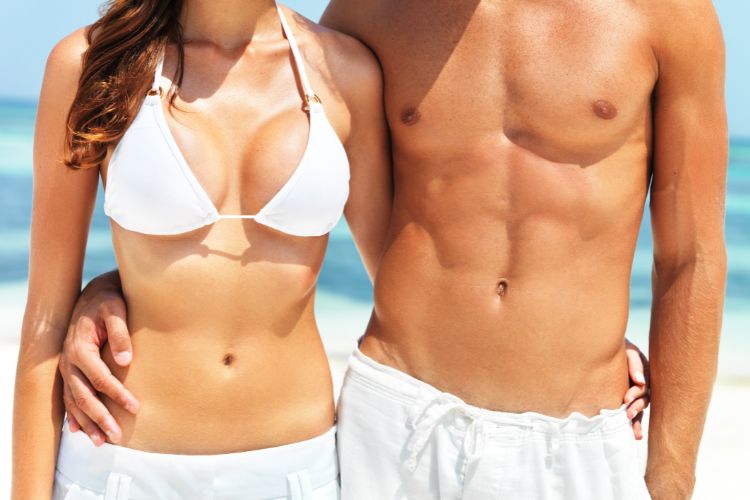 Summer is the perfect time to treat yourself to a cosmetic procedure. From body contouring to injectables, there is a treatment for you. Here are some of the best cosmetic procedures for summer to help you look and feel your best.
4 Great Cosmetic Treatments to Try This Summer
Body Contouring with EmSculpt
Emsculpt is a non-invasive contouring procedure that melts away fat while strengthening and toning muscles. This revolutionary procedure makes looking your best easy. Emsculpt simultaneously burns fat and builds muscle to create a well-defined, toned appearance. It can give you a tight and toned abdomen or strengthen, firm, and lift your buttocks. In fact, Emsculpt is a great non-surgical alternative to butt lift.
Viora Cellulite Treatment
Cellulite can be a major source of insecurity for many people. Fortunately, Viora Reaction laser is an effective way to reduce the appearance of cellulite. This FDA approved device uses radio frequency to treat cellulite. It is painless, non-invasive, safe, and effective. In addition to reducing the appearance of cellulite, it can reduce the inches around your waist, arms, and thighs.
Bet of Both Worlds with V-Form
While Emsculpt and Viora are great on their own, wouldn't it be nice if there was a treatment that did both? What if we told you that you could have the best of both with V-FORM? V-FORM can treat cellulite, tighten your skin, and sculpt your body. It can be used to improve the skin on your face, while also contouring your body with the exact same treatment.
V-FORM can contour and reduce cellulite in places like your knees, buttocks, thighs, belly, and arms. It is also effective at rejuvenating the skin around your eyes, neck, chin, and upper lip. This non-invasive treatment uses three types of radiofrequencies to treat your whole body.
Injectables
Injectables are a popular choice because they can be used to treat so many things. For example:
Dermal fillers can fill moderate to severe facial wrinkles and folds
Lip fillers plump and enhance the lips.
Kybella is an FDA approved injection that treats double chin.
Sculptra is a collagen building injection for facial hollowing.
Botox/Dysport/Xeomin/Jeuveau are FDA approved neurotoxins for diminishing the appearance of dynamic lines and wrinkles.
Get the Best Summer Cosmetic Procedures in Virginia
Do you want to learn more about the best cosmetic procedures for summer? Contact Cosmetic Dermatology Center today to schedule a consultation.