Best Hand Creams According to Dermatologists
Dr. Nicole Hayre was featured in an article by Health. In "The 13 Best Hand Creams to Keep Your Hands from Drying Out", Dr. Hayre and two other experts talked about the ingredients you should look for in hand cream, as well as how to incorporate hand cream in your daily routine.
How Often To Apply Hand Cream
Dr. Hayre explains that hands are subjected to many environmental factors each day and washing your hands strips them of moisture. She says, "This is why re-applying creams throughout the day is important. I recommend using a cream or lotion with ceramides in it for daytime application. These mimic the natural ceramides in your skin and help to hydrate."
Additionally, she says that if you invest in creams with active ingredients like retinol or antioxidants, you should apply it at bedtime. This gives it more time to work, since you won't be washing your hands overnight.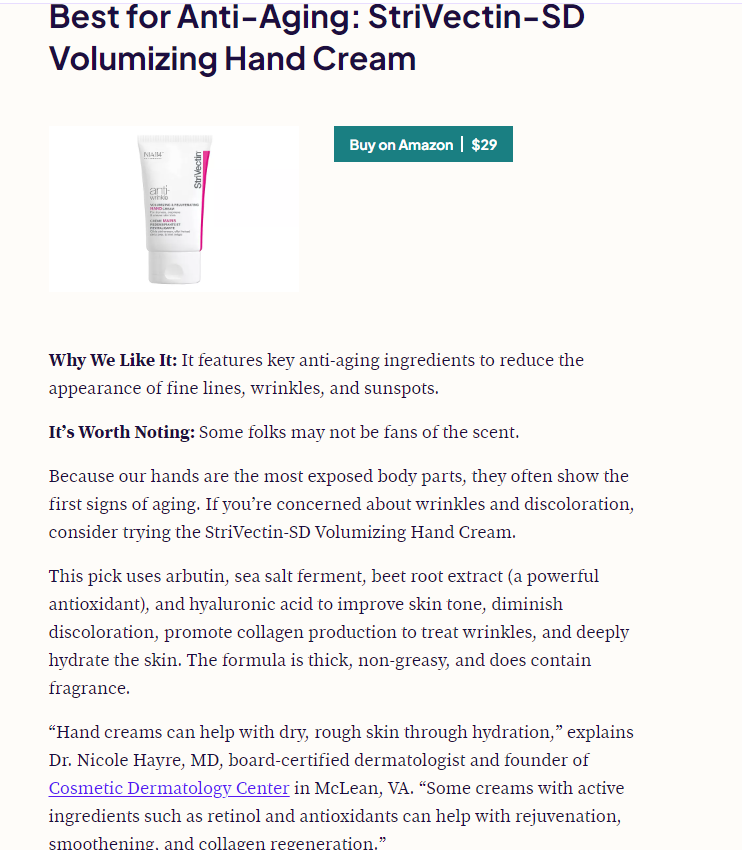 Learn More About the Best Hand Creams
If you would like to learn more about choosing the right hand cream for your skin's needs, please contact the Cosmetic Dermatology Center today.