What is a Non-Surgical Facelift in Winchester, VA?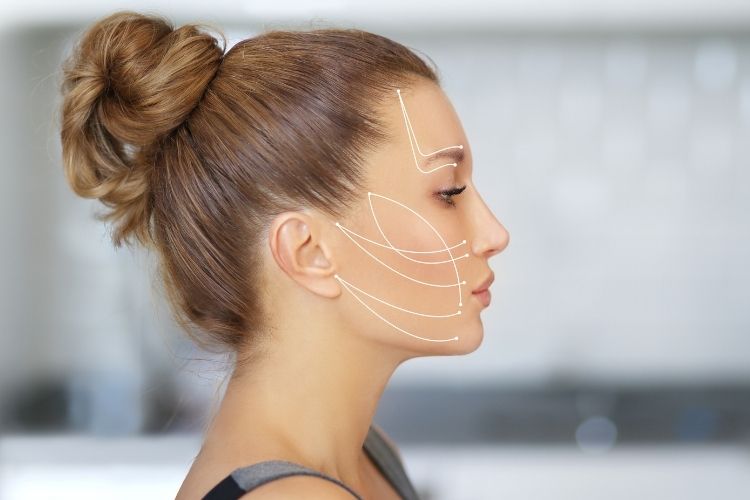 If your face looks aged, maybe you are considering a facelift as a way to regain a bit of your youth. However, surgical facelifts can be invasive, and they require a somewhat intense recovery period. Luckily, there are several great non-surgical options that essentially give you a facelift without the risks, expense, and downtime of going under the knife. Here is what you need to know about getting a non-surgical facelift in Winchester, VA.
Non-Surgical Facelift in Winchester: Cosmetic Injectables
There are a number of injectable treatments that you can get to create the look of a facelift. Kybella is an injectable treatment that specifically targets double chins. Treatment is fast and simple, and Kybella requires very little recovery.
You can get this treatment on its own, or you can combine it with other treatments such as Botox or dermal fillers for the perfect non-surgical facelift in Winchester, VA, aka a liquid facelift!
Laser Treatments
Lasers can be used for an amazing non-surgical facelift in Winchester, VA, too! The TempSure Envi system can be used on the whole body including the face, thanks to specialized handpieces. This treatment uses radiofrequency to promote collagen production and reduce wrinkles. As a result, your face skin can be tighter and lifted in 30 to 60 minutes. The treatment is fully non-invasive, and the results look very natural.
Threads
NovaThreads are a great way to lift sagging skin and give your face more perkiness. This treatment option also helps your face build collagen, and it is especially well-suited to the jowl area.
Thread lift results look much more natural than a traditional facelift. This treatment option is highly versatile since it has a few different options to suit your specific needs.
Your Non-Surgical Facelift Near Winchester, Virginia Is Just a Phone Call Away!
Visit Cosmetic Dermatology Center to learn more about your options for a non-surgical facelift near Winchester, VA. We look forward to working with you to help you find the best treatment or combination of methods for you to always look and feel your best.
Call 703-827-8600 to make your appointment with us today, and be sure to ask about our current specials when you do!