How to Choose the Best PRP Specialist in Arlington, VA?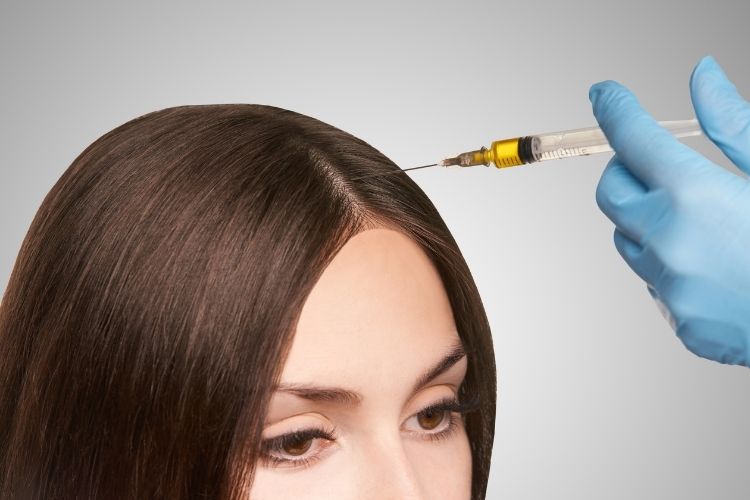 Platelet-rich plasma (PRP) therapy can provide you with amazing results for a thicker, fuller head of hair. The key to getting those great PRP results is finding an experienced and knowledgeable PRP specialist in Arlington, Virginia. Here are some tips on how you can choose the perfect PRP specialist near you.
Referrals and Reviews When Looing for a PRP Specialist in Arlington
You can ask your primary care physician for a referral for PRP therapy. This will help you find someone that your general practitioner trusts. You may also want to check with friends and family to see if they have positive experiences with particular PRP specialists.
Another important aspect when trying to find the best PRP specialist in Arlington, VA, is to read reviews. Google and Yelp reviews can provide you with insight you may not get from a friend or family member.
Look at Experience
It is very important that your PRP specialist in Arlington, VA, is properly certified and that they have a good record. A platelet-rich plasma specialist must be a medical professional who has undergone specific training for this revolutionary treatment. You should look at their past work and make sure that they do not have any malpractice in their record. 
Ask Questions
Communication is key when it comes to finding a good platelet-rich plasma injection specialist. Make sure that they are someone you feel comfortable speaking to and who can answer your questions. You should ask how a potential provider answers questions about what training they have, what the steps of the procedure will be like, and what you need to do before and after the procedure and why you need to do those things.
Find a Great PRP Specialist in Arlington, VA, Right Here at Cosmetic Dermatology Center
If you are looking for an experienced PRP specialist in Arlington, VA, come to Cosmetic Dermatology Center. We work hard to provide great PRP services to all of our clients, and Dr. Nicole Hayre is one of the premier hair rejuvenation specialists on the east coast. Contact our office today or give us a call at 703-827-8600 to make an appointment as soon as possible, so you run your fingers through your hair again without feeling self-conscious!