What is the Best Temple Filler?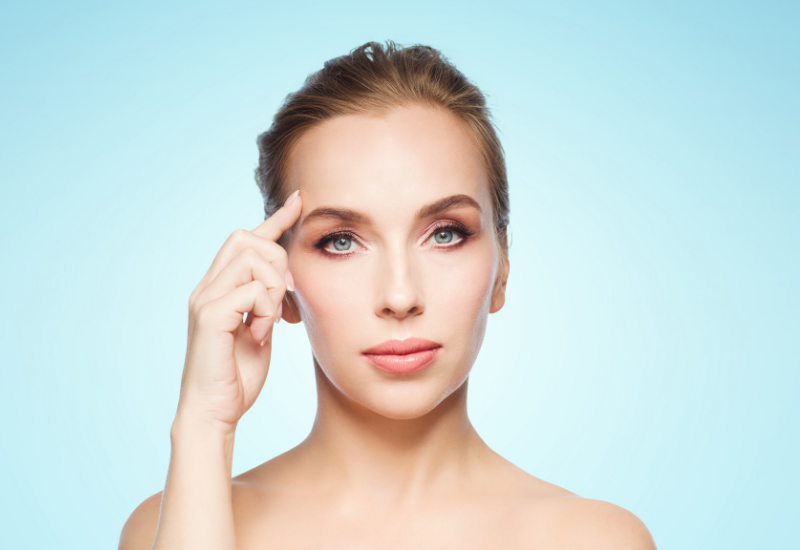 The temples on your face are a lot like the hollows under your eyes, because they lose collagen and elastin over time. This makes your face look less youthful and perhaps even a little unbalanced. Don't worry – dermal fillers can rejuvenate your temples. But, with so many options available on the market today, it's tough to tell what the best temple filler is. Thankfully, we've got your back!
How Does Filler Work, Anyway?
Most dermal fillers are made with synthetic hyaluronic acid (HA). HA is produced naturally by your body, and is responsible for maintaining your skin's moisture, collagen, and your youthful appearance. As you age, your body stops making as much HA, which results in issues like sunken temples, dark under-eye circles, thin lips, and a lot more. Dermal filler kicks HA production into high gear in places like your temples, which refreshes and rejuvenates them.
Awesome! Give Me the Scoop on the Best Temple Filler
Juvéderm XC Voluma and Juvéderm XC Ultra Plus are two great options for temple filler. They are both based with HA and are enhanced with lidocaine to help with any discomfort you may feel. Each has a super smooth consistency and lasts for several months.
When Can I See Results With Juvéderm in Northern Virginia?
You get to see the skin on your temples smooth out immediately after receiving injections. Maximum results appear within two weeks, and Juvéderm in Northern Virginia generally lasts for up to a year. Your body is familiar with HA and metabolizes it naturally. So, you'll need to come back for another treatment eventually if you want to maintain your remarkable results.
Turn Back the Clock on Aging With Temple Filler From Cosmetic Dermatology Center!
We have the best temple filler in Northern Virginia at Cosmetic Dermatology Center. We are experts in dermal filler and know how to choose the right filler to suit your individual needs. Call 703-827-8600 today to schedule an appointment. Injections for your temples only take a few minutes, and there's no downtime afterward!