Boost Your Backside with Emsculpt and Sculptra BBL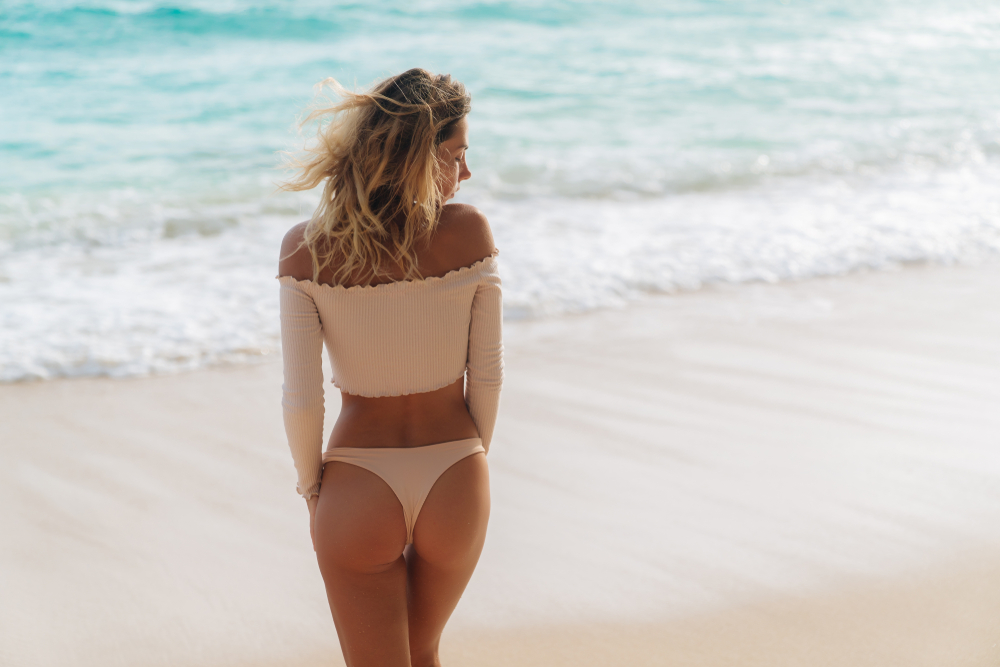 Despite countless squats, lunges, or booty-burn workouts, many women are unable to successfully lift and tone their buttocks.
While a Brazilian butt lift can help improve buttock size, shape, and position, it requires surgery, anesthesia, incisions, and a lengthy recovery.
BBL also necessitates that patients have sufficient fat for an autologous transfer.
For these reasons, more and more patients are seeking noninvasive alternatives such as Emsculpt and Sculptra for BBL.
Continue reading to learn all about Emsculpt and Sculptra butt lift, and if it's right for you.
Emsculpt Non-Invasive Butt Lift
Emsculpt is an FDA-approved body contouring treatment and the world's first noninvasive butt lift.
Using high-intensity focused electromagnetic (HIFEM) energy, Emsculpt engages muscles and stimulates powerful contractions that cannot be achieved with regular exercise.
These supramaximal contractions cause gluteal muscles, including gluteus maximus, gluteus medius and gluteus minimus, to remodel and become stronger and thicker. As a result, buttocks appear more firm, lifted, and shapely.
Each Emsculpt butt lift treatment takes 30 minutes. A series of four sessions, spaced two-the-three days apart, is recommended for optimal results.
Sculptra Injectable Butt Lift
Sculptra butt lift is an injectable treatment designed to enhance buttock shape and size with Sculptra dermal filler.
Composed of poly-L-lactic acid, Sculptra is injected into the buttocks to stimulate growth of collagen and elastin.
In doing so, the filler thickens skin, decreases the appearance of cellulite and dimpling, and produces a more voluptuous and firmer backside.
Combo Emsculpt and Sculptra for BBL
The combined approach of Emsculpt and Sculptra is an excellent nonsurgical alternative to BBL. That's because Emsculpt targets and strengthens underlying gluteal muscles, while Sculptra induces neo-collagenesis and increased thickness and volume.
These synergistic benefits produce visible lifting and firming for desired BBL effects, without surgery or downtime.
Best of all, Emsculpt and Sculptra for BBL offer long-lasting and progressive results for the ultimate buttock transformation.
Learn More
If you would like additional information about Emsculpt and Sculptra for BBL, please call our office today to schedule a comprehensive consultation with board-certified dermatologist Dr. Nicole Hayre.