The Benefits of PRP for Men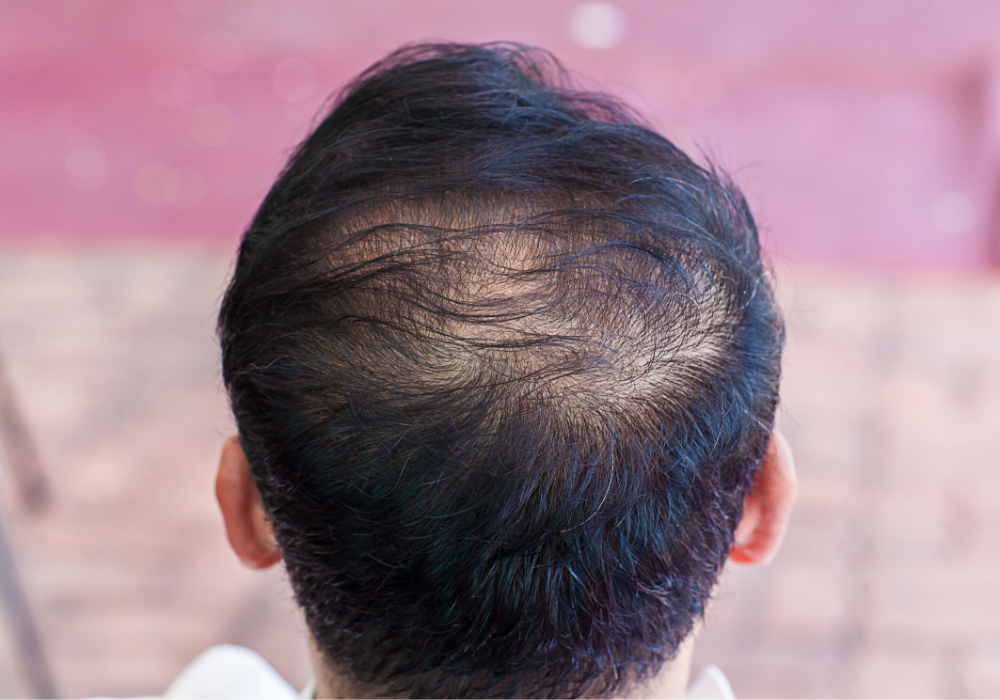 PRP for men is a revolutionary procedure that harvests platelet-rich plasma from the patient's blood in order to regenerate hair – without surgery, cutting, or considerable downtime.
If you are one of the 50 million American men with male-pattern baldness, PRP can offer a safe, effective, and nonsurgical solution.
Continue reading to discover the benefits of PRP and learn if the treatment is right for you.
How Does Platelet-Rich Plasma Therapy Work?
Platelet-rich plasma therapy for hair rejuvenation is performed in the comfort of our office and usually takes 45-60 minutes.
At the beginning of the procedure, a sample of blood is drawn from the patient and spun in a device called a centrifuge.
This step separates platelet-rich plasma from other blood components to maximize growth factors and reparative properties.
PRP is then transferred to a syringe and precisely injected into the scalp, which will be numbed with a local anesthetic beforehand.
As such, patients won't feel much of anything during the procedure, other than some slight pressure at the injection sites.
Post-treatment, patients are free to go about their day as they normally would without any downtime.
What Are the Benefits of PRP for Men?
PRP for men in Northern Virginia offers a number of advantages over other hair loss treatments.
PRP vs. Medications
Finasteride and minoxidil are two FDA-approved medications for hair loss. However, they must be taken consistently, over a period of time, and results are often unpredictable.
Hair loss medications can also cause a host of undesirable side effects, including dryness, itching, and sexual dysfunction.
PRP, on the other hand, takes just 3-5 treatments, spaced 4-6 weeks apart, and produces extremely reliable outcomes. As such, it is a more convenient and effective alternative.
PRP vs. Hair Transplant Surgery
PRP for men is also an excellent nonsurgical alternative to a hair transplant. It negates the need for cutting the scalp, and consequently, avoids scarring and a lengthy recovery.
Schedule a Consultation for PRP for Men
If you are considering PRP for men in Northern Virginia, please contact our office today to schedule a comprehensive consultation with board-certified dermatologist Dr. Nicole Hayre.