BTL Aesthetics Inspires Confidence with Body by BTL Campaign
BTL Aesthetics Inspires Confidence with Body by BTL Campaign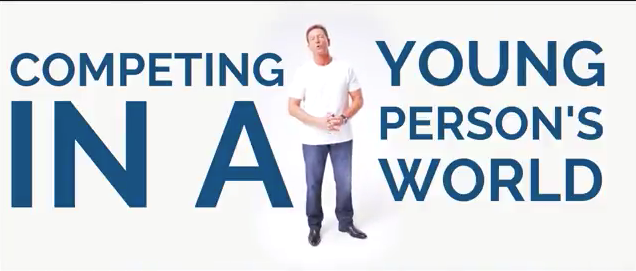 BOSTON, Feb. 13, 2018 /PRNewswire/ — Leader in non-invasive aesthetic treatments, BTL Aesthetics, celebrates the brand's innovation with a first-of-its-kind campaign for the professional aesthetics industry, demonstrating its unique position within the category: full body results.
Rolling out this month, the Body by BTL campaign showcases the brand's breadth of treatment solutions that are appropriate for everybody, and every body. Aligning the diversified treatment portfolio with a variety of personalities, the campaign chronicles first-hand experiences and life-changing results to inspire consumers to be their most confident self.
Body by BTL comes to life through a short video highlighting the treatment journey of eight individuals. Through these personal stories, it's apparent that these groundbreaking treatments deliver the dramatic results promised; to not only transform an individual's shape, but also their self-confidence. There is uniformity among the individuals that transposes their stories, further communicating their shared experience and empowering others.
"BTL Aesthetics has long been regarded as a pioneer in body contouring. Through its ongoing innovation the brand continues to evolve, providing full body results and instilling confidence from the inside, out," shares John Ferris, VP of Marketing at BTL Aesthetics. "Physicians and patients alike continue to share the dramatic and empowering results our treatments yield. The Body by BTL campaign captures this sentiment and solidifies our unparalleled position within the aesthetics category."
Comprised of men and women of all ages, Body by BTL highlights BTL Aesthetics' full treatment portfolio (BTL Vanquish ME™Vanquish ME™, BTL Exilis Ultra™, BTL Cellutone™, BTL ULTRA FEMME 360™, and BTL EMSELLA™) via real life applications and head to toe results that are clinically proven and FDA cleared.
"I've always found combination treatments and synergistic nonsurgical approaches to yield the best results," shares Dr. Suneel Chilukuri M.D., medical director of Refresh Dermatology. "BTL Aesthetics' vast treatment portfolio allows me to maximize results for my patients, as the various technologies complement one another for improved outcomes and overall patient satisfaction."
The Body by BTL campaign was unveiled at the American Academy of Dermatology Annual Meeting (February 16th – 20th) aboard the U.S.S. Midway at an exclusive, invitation-only event.