How to Effectively CALM (Possible) Bruising From Fillers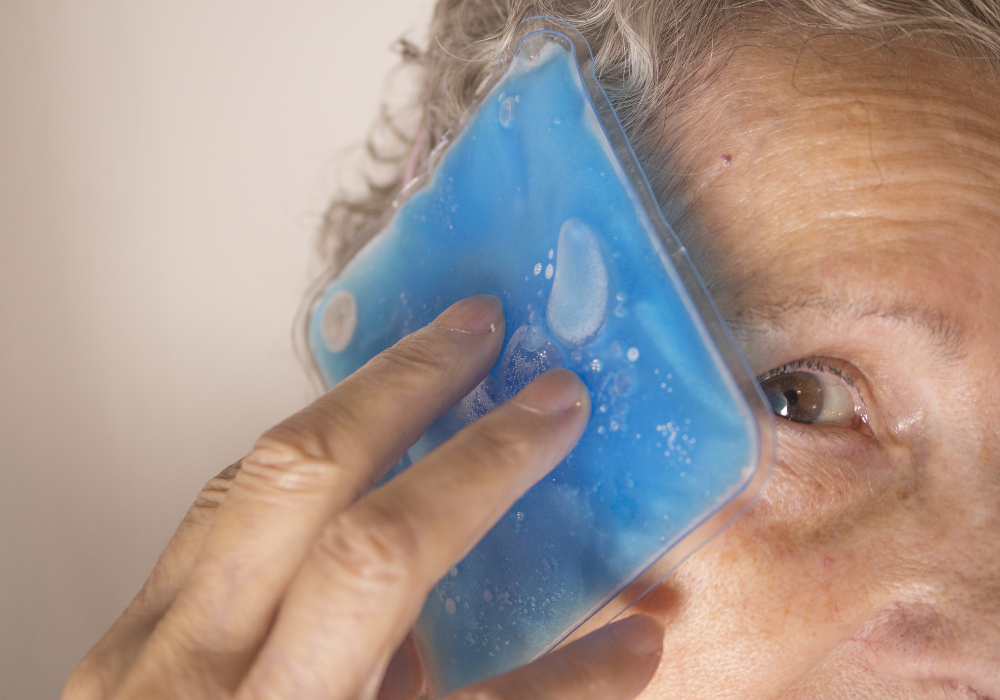 As we age, our face loses volume. Our cheeks lose that "apple" look, the area under the eyes become sunken and you may even notice sagging jowls. But it's not gravity, it's the slower cell renewal and lower collagen production. This leads many people to get dermal fillers as a way of bringing back volume and youth to the face. However, some people worry that filler may cause bruising. Let's look closer at fillers in McLean, Va, and how you can calm bruising.
[Related: Fillers for Wrinkles]
Fillers and Bruising
If you have heard of or seen someone that looked pretty banged up after filler treatments, it likely scared you away from fillers. However, this person was likely not told about the many ways to prevent or minimize the likelihood of bruising. Or they simply chose not to follow these instructions.
A bruise occurs when small blood vessels are punctured and leak into the soft tissue beneath the skin. However, this doesn't mean that everyone experiences obvious bruising after dermal filler injections. It's true that bruising is more commonly seen in patients who receive large volumes of filler, but there are several ways to minimize or even prevent this occurrence. It is possible to restore volume and bring back your youthful glow with little to no bruising.
"Anytime a patient has an injectable, there can be bruising.  At the Cosmetic Dermatology Center we supply our patients with a list of tricks to help minimize the chance of bruising." – Dr. Hayre
[Related: How to Prevent Bruising Checklist]
Keep CALM to Prevent Bruising
C: Cold
Cold compresses are a great way to help prevent bruising. You should apply a cold compress to the area 5-15 minutes before your treatment and again after the treatment for 10 minutes. Cold constricts blood vessels, making them less likely to get in the needle's way. Also, this is a great way to desensitize the area.
A: Avoid
Before your treatment, you should avoid blood thinners for 1-2 weeks. Blood thinners are notorious for causing vascular leakiness. This leads to bruising. While you may not be on a prescription blood thinner, you may not know that over the counter medications and supplements contain them. You should avoid:
– Advil, aspirin, ibuprofen, Aleve (Tylenol and acetaminophen are OK)
– Alcohol
– Chinese herbal/green teas
– Vitamin E
– Fish Oil
– Fenugreek
– Garlic
– Ginseng
– Gingko
– Kava kava
L: Lidocaine
Lidocaine is a very common topical anesthetic cream. It is used to numb the treatment area prior to injectables. It is also a vasoconstrictor, meaning it constricts blood flow. Therefore, it can reduce post-operative bruising. Some dermal fillers even contain lidocaine for added comfort.
M: Make-Up
Many patients that enjoy dermal filler treatment find that mild bruising is easily concealed with make-up. Your dermatologist can even give you recommendations on foundation, concealer, or bb cream based on your skin tone. Furthermore, when weighing the benefits of fillers against the possibility of bruising, remember that dermal fillers can last as long as two years before you need another treatment!
Schedule an Appointment for Fillers in McLean
If you tend to bruise easily, you should plan your treatments at least a week or two in advance of any important social events. Other than that, following the C.A.L.M directive is the best way to avoid or minimize bruising from dermal fillers. Don't let the possibility of mild bruising deter you. Dermal fillers in McLean, VA, are an amazing way to bring back your full, plump facial features. Contact Cosmetic Dermatology Center online or call (703) 827-8600 today to learn more!