Chemical Peels: The Key to Perfect Skin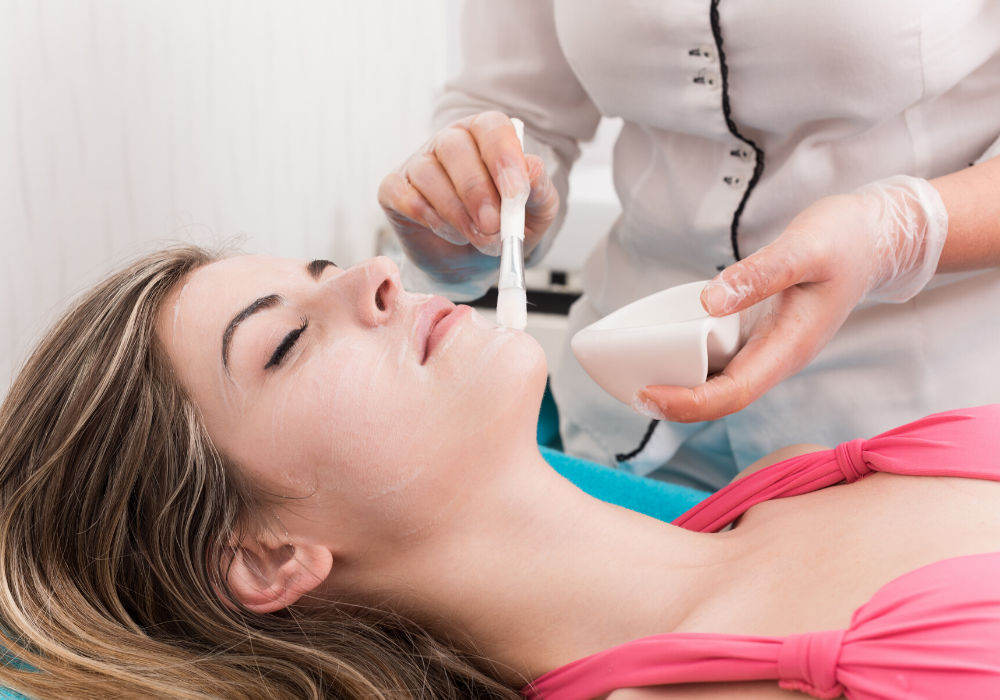 While many cosmetic treatments are equipped to repair, enhance, and protect your skin, chemical peels are one of the most effective, affordable, efficient, and safest options.
Continue reading for 5 reasons why chemical peels are the key to perfect skin.
5 Reasons Chemical Peels Are the Key to Perfect Skin
1. Chemical Peels Are Safe for All Skin Types and Tones
Unlike some laser skin resurfacing treatments, chemical peels are safe for all skin types and tones.
They are also highly customizable, which reduces the risk of unwanted hyperpigmentation. In fact, skincare specialists have found that combining low percentages of a variety of acids produces safer and more effective outcomes than using a single, high-percentage acid.
"Chemical peels do not have to be harsh in order to be effective. The Complexion Brightening System offered at the Cosmetic Dermatology Center is a relatively gentle peel combined with a cream which is customized for each patient to take home and use. This treatment leaves skin radiant and helps to brighten dark spots." – Dr. Nicole Hayre
2. They Smooth Skin and Improve Product Absorption
By removing surface cells, chemical peels promote cellular renewal, stimulate collagen growth, smooth skin, and increase product absorption and efficacy.
3. Peels Diminish Breakouts and Soften Acne Scars
Salicylic acid peels or Jessner's peels, which are a combination of salicylic acid, lactic acid, and resorcinol, have the ability to keep breakouts at bay and produce a clear, even complexion.
At the same time, they unclog pores, eliminate blackheads, and fade dark spots associated with blemishes.
What's more, treating individual acne depressions with a high percentage TCA acid, while applying a lower percentage peel to the rest of the face, can soften scars, without irritation or downtime.
4. They Can Make Dark Circles Disappear
Chemical peels are an excellent option for individuals with hereditary dark circles.
Using a pen applicator, your provider can deliver acid deep into the dermis to break-up hyperpigmentation. This technique enables the acid to bypass the epidermis and is less likely to irritate delicate skin under the eyes.
5. Peels Are Perfect for Treating Melasma
When paired with at-home bleaching treatments, regular sunscreen use, and sun avoidance, chemical peels are one of the absolute best ways to address melasma and bothersome patches of hyperpigmentation.
Get Started at Cosmetic Dermatology Center
If you are considering a chemical peel, please contact our office today to schedule a comprehensive consultation with one of our highly skilled and talented providers.