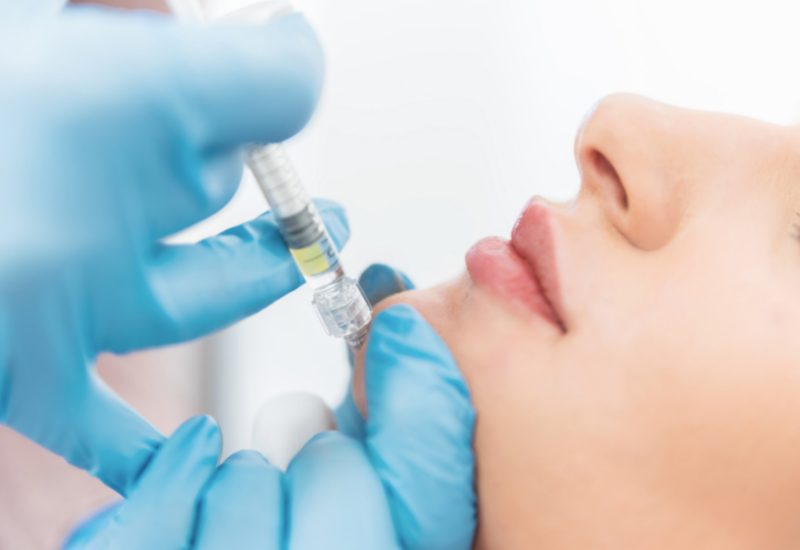 Are you unhappy with the shape of your chin, but don't want to undergo surgery to improve its appearance? Unfortunately, there are no over-the-counter products to help, but you can get chin filler to improve your profile and avoid going under the knife. So, what are they, and is chin filler in McLean, VA, safe?
Give Me the Scoop on Chin Filler in McLean
Chin filler is simply dermal filler, and most filler is made with a synthetic form of hyaluronic acid (HA), which is produced naturally by your body. HA is one of the reasons your face is full of collagen, elastin, and moisture to help you maintain your youthful appearance. Fillers are a great way to add volume to your cheeks, plump your lips, and augment your nose and chin.
So, is Chin Filler Safe?
Chin filler in McLean, VA, is incredibly safe, don't require general anesthesia, and are very well-tolerated. In fact, there is absolutely no downtime with dermal fillers, and you can even drive yourself home after treatment. You might experience some redness and tenderness at the injection sites, but these disappear quickly. 
Tell Me How These Injections Can Help Me
Filler for chins can make a narrow chin wider, define your jawline, fill in dimples, and balance your face overall. This is all done without surgery and in a comfortable office.
When Do I Get to See My Amazing Results?
You get to see results with chin filler immediately after your treatment. You see full results appear within a couple of weeks as the HA draws collagen and moisture to the treated area. HA is naturally absorbed by your body, so you will need to come in for more treatment in about eight months.
Get All Your Questions About Chin Filler Answered at the Cosmetic Dermatology Center!
When performed by the experts at the Cosmetic Dermatology Center in McLean, VA, chin filler is extremely safe. If you're ready to love your chin, then contact our clinic at 703-827-8600 to schedule an appointment. Injections take just a few minutes and results are lasting!