Cosmetic Dermatologist vs. Medical Dermatologist: Which One is Right for You?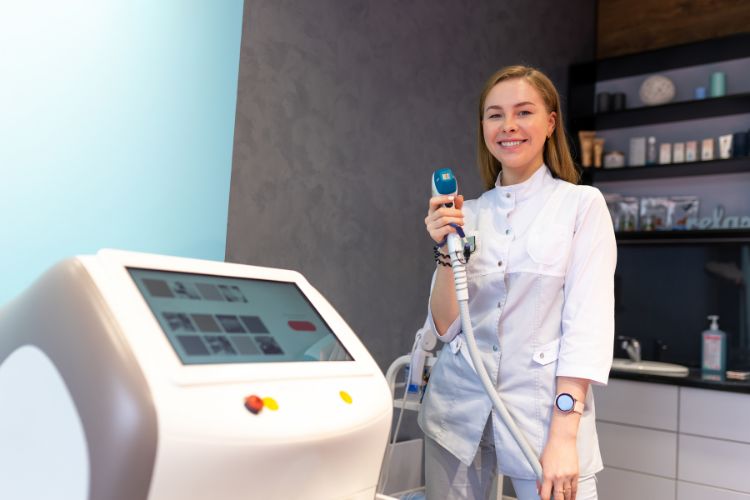 What kind of doctor comes to mind when you have a skin problem? A dermatologist, right? But, did you know there are different streams of dermatology? You'll need to decide: cosmetic dermatologist vs medical dermatologist. Which one is right for you?
Let's find it out which type of dermatologist you're supposed to visit.
Cosmetic Dermatologists
A cosmetic dermatologist helps you improve the appearance of concerned areas and treat skin problems. They are trained to perform surgical and non-surgical procedures, focusing on helping you look good.
For instance, if you have psoriasis, they will not only help treat the condition but also reduce the appearance of plaques.
They also help you fight signs of aging, such as fine lines and wrinkles.
Some common procedures done by a cosmetic dermatologist include:
A cosmetic dermatologist also offers laser skin treatments and hair removal services. They may even treat spider veins and a variety of appearance-improving procedures. 
All in all, if you have a skin-related problem with significant cosmetic concerns, a cosmetic dermatologist is the right choice for you. They are also the choice when you don't have a skin condition but want to enhance the beauty of certain areas.
Medical Dermatologists
Medical dermatologists help treat skin problems affecting the patient's quality of life.
While a cosmetic dermatologist improves appearance in addition to treating skin problems, a medical dermatologist only treats the skin problem to reduce complications.
A medical dermatologist can help with:
Contact allergies
Skin cancer
Acne
Alopecia
Warts
Eczema
Psoriasis
Cosmetic Dermatologist vs Medical Dermatologist: Why Not Go to One Who Has Experience With Both?
To summarize, the difference between a cosmetic dermatologist vs medical dermatologist isn't significant and depends on your health and cosmetic goal.
If you're looking for the best cosmetic dermatologist in Falls Church, Virginia, visit us.
Nicole Hayre, MD, is a board-certified Dermatologist who founded her office, the Cosmetic Dermatology Center, in 2003. Her passion for her field and her eye for detail have propelled her office to the forefront of Dermatology in Northern Virginia, earning it the title "Best Dermatology Practice" by Virginia Living Magazine for several years consecutively.