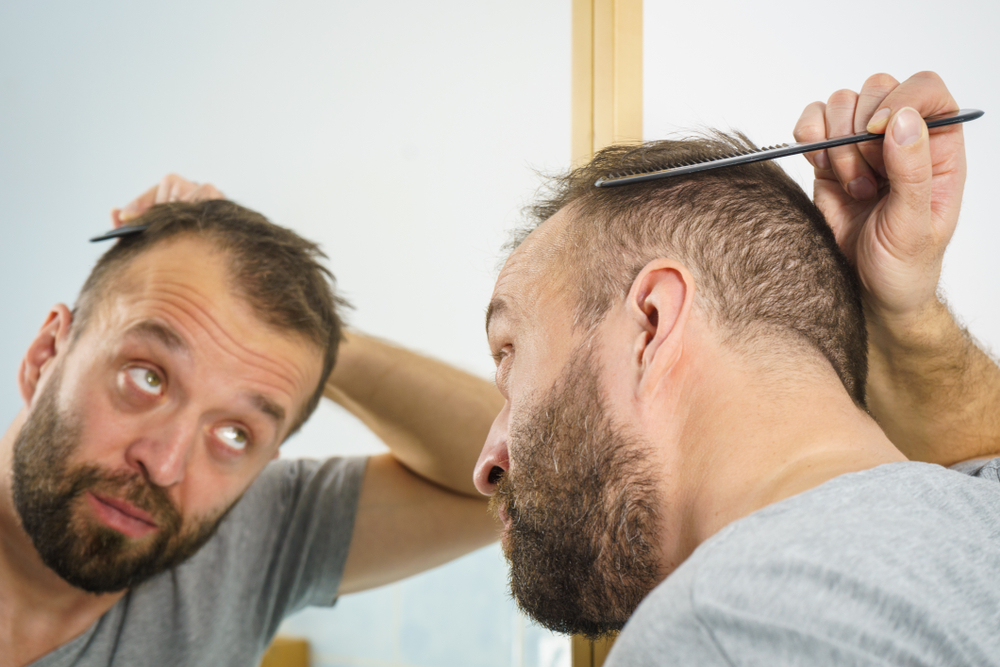 Prior to undergoing hair transplant surgery, most men and women want to ensure that treatment will be effective and produce natural-looking results.
As such, it's not uncommon for patients interested in hair rejuvenation to wonder: Do hair plugs look fake?
Continue reading to find out the answer to this question and to learn about PRP hair rejuvenation as a nonsurgical alternative.
What Are Hair Plugs?
In order to answer the question – Do hair plugs look fake? – it's important to first discuss the treatment itself.
Hair plugs are an older term commonly used to describe hair transplant surgery.
During the procedure, pieces of tissue, containing hairs, are extracted from a donor site on the back of the individual's scalp. The harvested follicles are then transferred to areas of thinning or balding.
This process is conducted under local anesthesia and IV sedation and can take up to eight hours, depending on the number of hair follicles being harvested and transplanted.
It is also quite costly, ranging from $5,000 to $20,000, and results occur gradually.
Do Hair Plugs Look Fake?
While many patients are curious about the hair transplant process, most really want to know: Do hair plugs look fake?
Hair transplant surgery outcomes are highly-dependent on the provider's skill, experience, and artistry.
As such, results can look very unnatural if the surgeon fails to tailor treatment to the patient's hair density, hair caliber, hair color, curl of the hair, hair line, and angle of the part.
Growth may also appear bunched or uneven if the transplanted follicles are not precisely-placed.
How to Achieve Natural-Looking Hair Restoration
The best hair restoration results mimic natural hair growth and blend with the rest of the hair. This is exactly what PRP is designed to achieve, without surgery, scarring, or a lengthy procedure.
PRP extracts platelet-rich plasma from the patient's blood and reinjects it to areas of thinning or balding. In doing so, it initiates a potent regenerative process that naturally-stimulates hair follicle growth and improves density and thickness.
Best of all, the procedure takes just 1 hour, doesn't involve incisions, and costs considerably less than hair plugs.
Interested in Non-Surgical Hair Restoration?
If you are considering a hair restoration treatment and want to learn more about PRP, please call our office today at (703) 827-8600 or fill out our contact form to schedule a comprehensive consultation with board-certified dermatologist Dr. Nicole Hayre.