Emsculpt: The Best BBL in Bethesda Emsculpt offers a great, safe and effective noninvasive alternative to BBL in Bethesda. There, we said it, and we stand firmly behind that statement.
Anywhere you look today, you will likely see women with voluptuous curves. It's on social media, in movies, and even in fast food commercials. This has led many women to desire those same curves.
Because of this, the Brazilian Butt Lift has become a very popular procedure. However, many people who would love to have the benefits of the surgery, are concerned with the potential complications and risks of the procedure.
That's where Emsculpt in Bethesda, MD, comes in.
Emsculpt BBL in Bethesda
Emsculpt is a type of body contouring procedure that uses high frequency electromagnetic energy to tone muscles and eliminate fat.
The treatment is now being used on the buttocks with impressive results. This procedure is non-invasive, requires no downtime, and is comfortable.
Emsculpt is the first and only technology that can simultaneously build muscle and sculpt the body using supramaximal contractions.
Using Emsculpt, we can contract the gluteus muscles around 20,000 times in a 30-minute session. This is well beyond what any person can accomplish with exercise alone.
The results speak for themselves. The tighter, firmer, more toned buttock is exactly what many are looking for.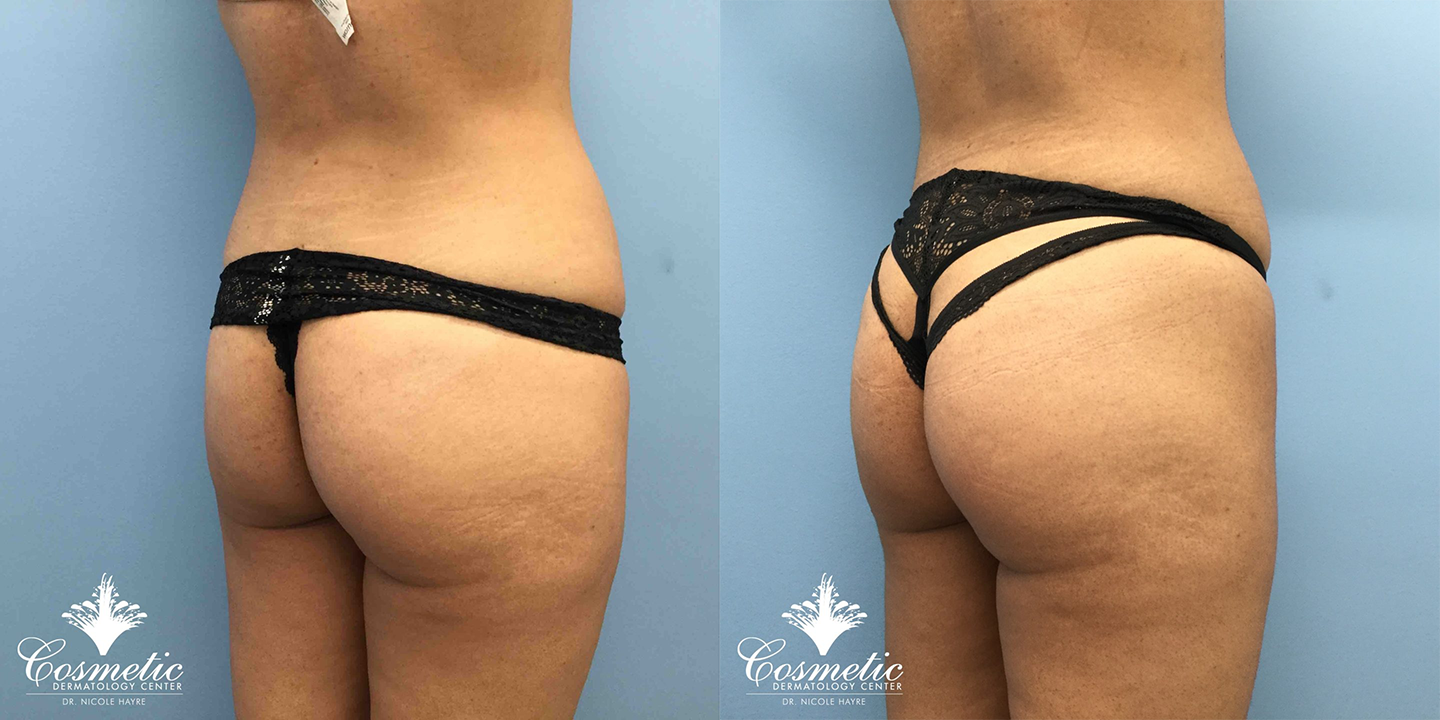 Benefits of Emsculpt
Aside from the benefits of no downtime, and no surgery, Emsculpt also provides clinical results that are more consistent with aesthetic goals. Previous treatments relied on fat placement, whereas Emsculpt works to build and tone muscle.
When applied to the gluteal muscles, Emsculpt induces hypertrophy and hyperplasia, which creates a lift in the buttocks. So, rather than filling the buttock with fat, we are building muscle and toning the buttock to achieve the desired curves.
Treatment Time
Treatment is provided in 30-minute sessions, administered two times a week for two weeks. Many people report that the treatment feels like a massage and patients can see an effect almost immediately.
Full results can be seen in a few weeks after the procedure.
Good Candidates for BBL in Bethesda
While this procedure will appeal to many people, it's important to note that this is not a weight lose procedure.
Patients who are obese will not be good candidates and will likely not see sufficient improvement. On the other hand, patients do not need to have excess fat in the buttock to benefit from Emsculpt.
This procedure works well for those who have achieved good results in the gym but want to elevate their results to the next level. Older patients can also benefit from Emsculpt treatment of the buttocks.
Furthermore, another benefit of this treatment is that it isolates the gluteal muscles. This means that you can tighten, build, and reshape the buttocks without developing massive thigh muscles.
Furthermore, when patients see the results of their treatment, they are motivated to continue exercising and leading an active life. While some patients choose to receive treatment again in 6 months, others are able to maintain their results with exercise alone.
Schedule a Consult for Emsculpt BBL in Bethesda, MD
If you have always wanted a bodacious behind, an Emsculpt BBL in Bethesda may be the perfect treatment for you. The results are amazing and it much safer, and easier, than traditional BBL surgery. Contact Cosmetic Dermatology Center online or call (703) 827-8600 today to learn more!