4 Reasons to Try Emsculpt Body Contouring in Tysons Corner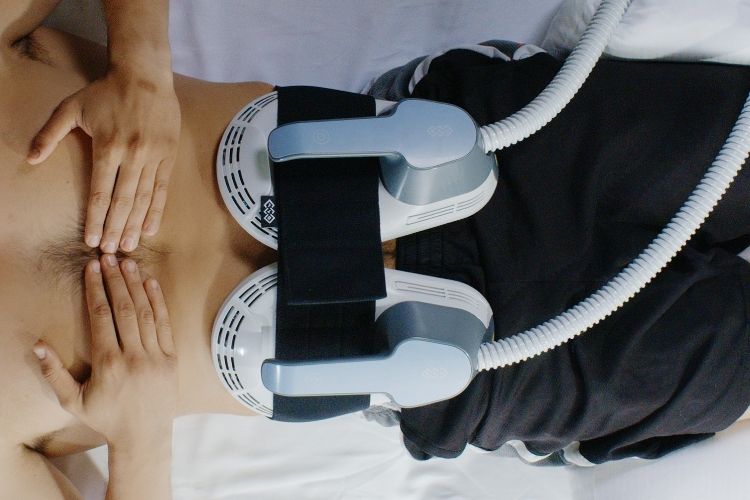 Emsculpt body contouring is unlike any other sculpting treatment on the market, promising results that its competitors can't achieve. Here's what you need to know about the best body contouring treatment in Tysons Corner, VA, and why you should consider it!
Emsculpt Body Contouring in Tysons Corner: 4 Great Reasons to Try It
There are lots of great non-invasive sculpting treatments on the market today, however, one treatment stands out above the rest: Emsculpt body contouring. See 4 reasons why below.
Emsculpt Results Are Customizable
Your Emsculpt treatment is personalized to you. Each individual patient struggles with their own unique trouble areas, and a treatment that understands those trouble areas is crucial. Emsculpt is safe for use on your abs, buttocks, arms, and more. Better yet, multiple sessions are an option to achieve optimal results.
It Combines Fat Blasting and Muscle Building in One Easy Package
Fat reduction is already a benefit of body contouring, but what if you could build and strengthen your muscles at the same time? Emsculpt offers just that! FDA approved, Emsculpt body contouring works by stimulating muscle contractions, 20,000 in a single 30-minute session to be precise, in order to strengthen muscle fibers and burn fat.
After four treatments, many patients reported seeing fat loss by 19% and increased muscle mass by 16%.
Emsculpt Downtime? That's Not a Thing!
Emsculpt body contouring requires no real downtime or recovery after a session. At most, you may feel some mild muscle fatigue, but you're free to continue your daily routine right after treatment. This makes it highly beneficial for patients with a busy life.
It's Surgery Free for Painless Beauty
One of the major benefits of Emsculpt is that it's completely non-invasive. No surgery, no anesthesia, and no injections are necessary! This makes for a comfortable and easy procedure without the hassle or risks associated with surgery or injectables.
Seeking Personalized Body Contouring in Tysons Corner, VA? Visit Dr. Hayre Today!
Whether it's Emsculpt body contouring or another procedure of your choosing, Dr. Hayre and her team offer the best body contouring in Tysons Corner, VA. Contact us today at 703-827-8600 to schedule your consultation. Don't forget to check out our monthly specials to see how you can save on cosmetic treatments that help you look your absolute best!