Get More Muscle & Reduce Body Fat With Emsculpt Neo in Tysons Corner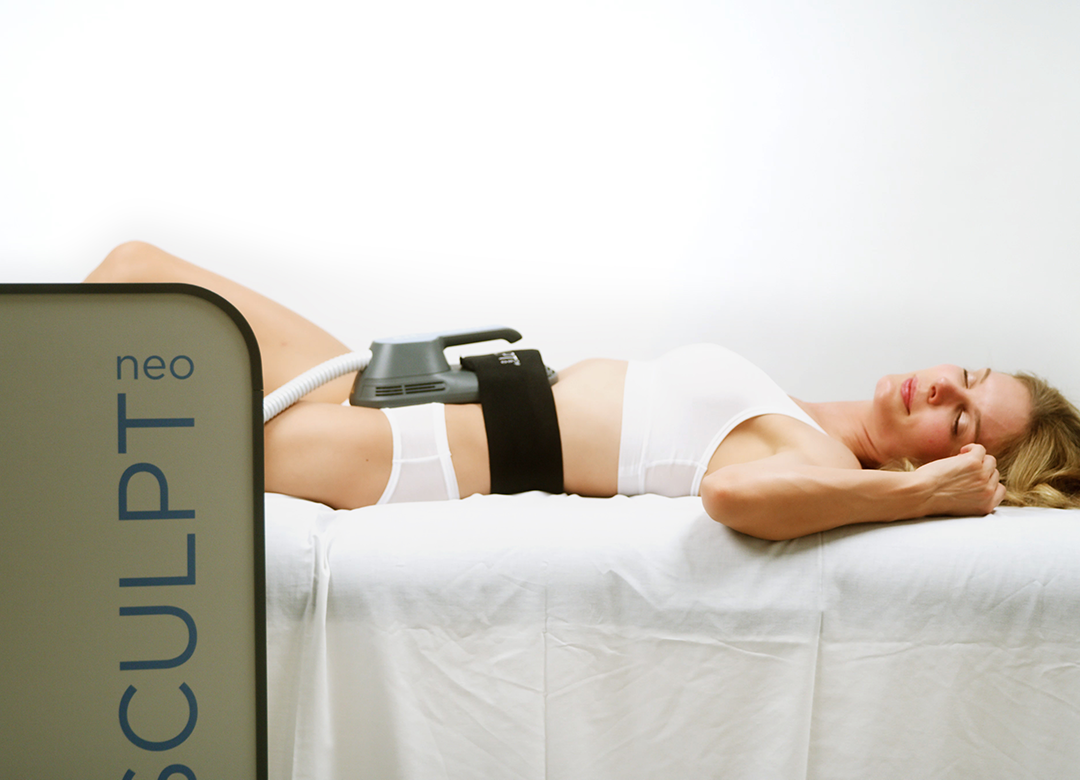 Have you heard all the buzz about the sensational body shaping results people are experiencing from Emsculpt Neo? When Emsculpt originally debuted on the scene, it was amazing. And then, they upped the game with Emsculpt Neo, which takes the power of Emsculpt and magnifies it. Emsculpt Neo in Tysons Corner, Virginia not only blasts away unwanted body fat, but it can also help you passively increase your muscle mass. 
What Can This Revolutionary Body Contouring Procedure Do for Me?
Emsculpt Neo induces 20,000 supramaximal muscle contractions through high-intensity focused electromagnetic technology (HIFEM), so you build muscles without having to do a single crunch, situp, lunge, or other exercise targeting the area you want to tighten and tone. These contractions cause a metabolic reaction that helps you rapidly reduce body fat as well.
Emsculpt Neo can help you eliminate stubborn body fat and build muscle in the buttocks and abdomen in a matter of a few 30-minute sessions, whereas you may never be able to achieve the same results at the gym.
How Long Do Results From Emsculpt Neo in Tysons Corner Last? 
The amazing thing about this body sculpting technique is that the fat-blasting results are permanent. Once fat cells are eliminated, they're gone for good. However, new fat cells may appear in their place, so be sure to maintain this result with a healthy diet and exercise.
As far as the muscle tone results, Emsculpt Neo results last six months on average. However, many people notice the effects beyond six months. Also, you may be able to prolong your results with a healthy lifestyle, as recommended above.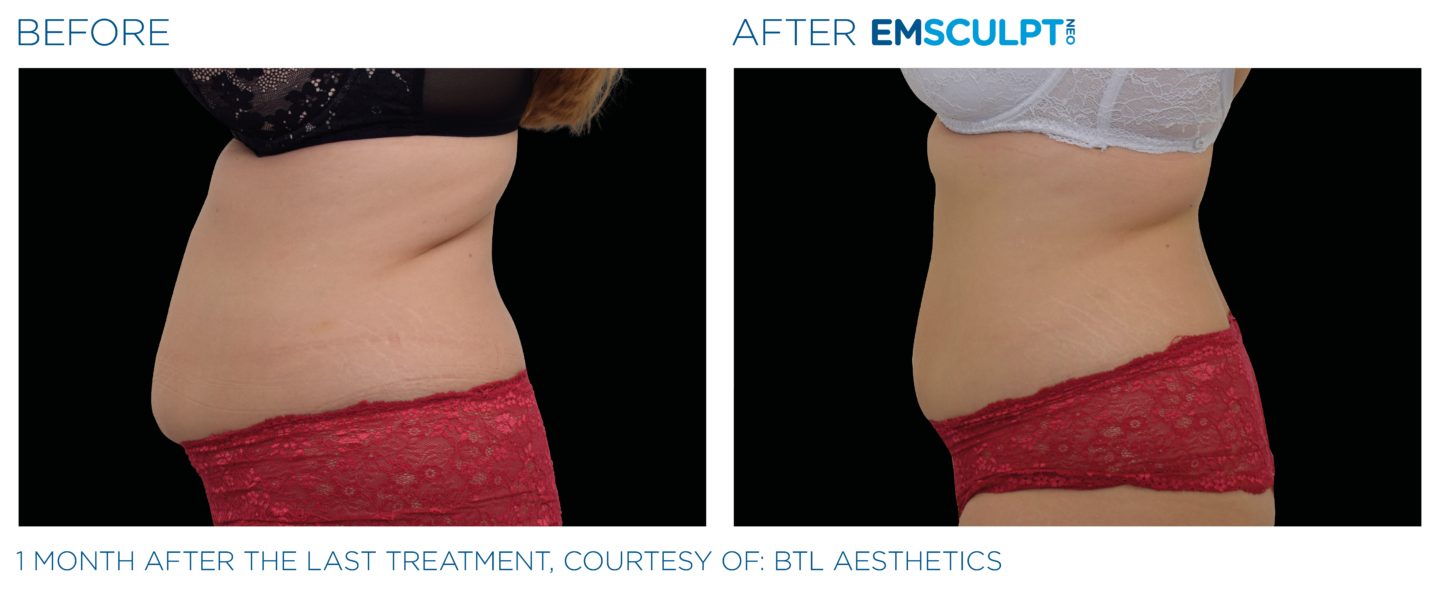 Ready for Real Results? Schedule a Consult for Emsculpt Neo in Tysons Corner
If you're ready for up to a 25% increase and muscle mass and a 30% reduction in fat without having to spend hours a day at the gym, then contact us here at Cosmetic Dermatology Center today to learn more about Emsculpt Neo in Tysons Corner, VA. Let us help you sculpt and tone now, so you look amazing by swimsuit season!