How Long Does Juvederm Last?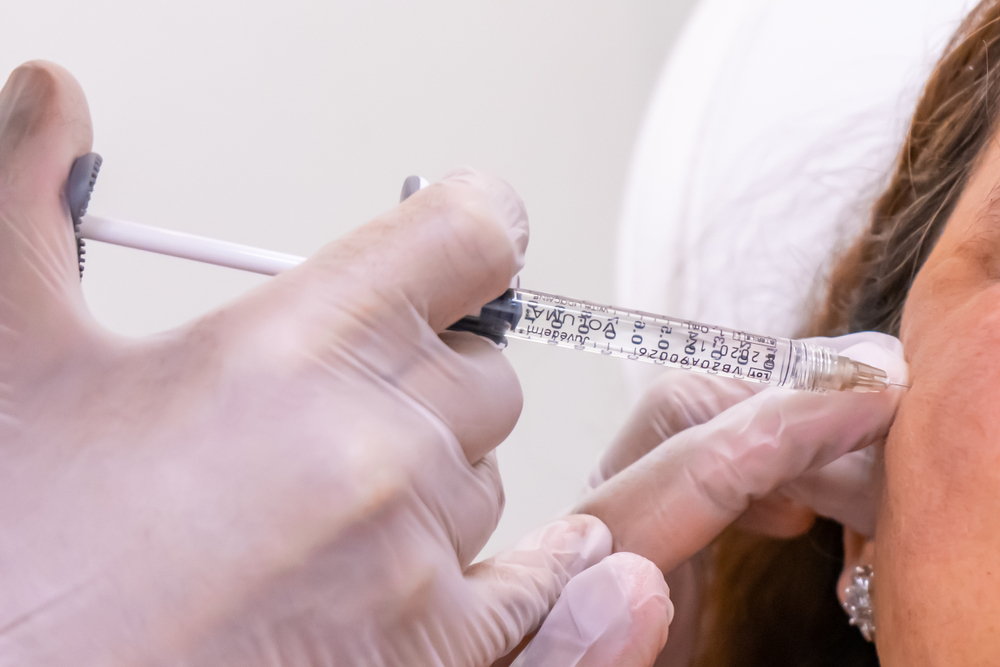 While Juvederm provides instant and natural-looking results, its effects are temporary.
Once patients become aware of this fact and understand that they will need ongoing treatment, they often want to know: How long does Juvederm last?
Continue reading to discover the benefits of Juvederm and learn how long results typically last.
What Concerns Can Juvederm Treat?
Juvederm is an extremely versatile hyaluronic acid filler that can treat a multitude of cosmetic concerns.
"The beauty of the Juvederm product line is that there are plenty of options of fillers of varying thickness," said Board-Certified Dermatologist, Nicole Hayre, MD. "This allows an advanced injector to always use fillers of appropriate thickness and consistency for the area or problem they are working on. This helps to create a natural looking result."
Juvederm is especially well-suited at restoring volume and smoothing moderate-to-severe lines and folds.
In addition, Juvederm has the ability to:
Plump and define lips
Diminish vertical lip lines
Add volume to cheeks
Improve facial contours
Enhance symmetry
Eliminate under eye hollows and circles
Correct age-related volume loss on the back of hands
What Are the Benefits of Juvederm?
Juvederm is one of the most-requested dermal fillers in the world and for good reason. It is a safe, effective and non-invasive procedure that produces immediate and long-lasting results.
"Some fillers will last longer than others, not only due to consistency, but also due to the area injected," said Dr. Hayre. "A general rule of thumb is to expect to top off your filler every nine-to-12 months."
Because Juvederm is comprised of a naturally-occurring substance, it poses little to no risk of an allergic reaction.
Its hyaluronic acid formulation can also be partially or fully dissolved using an enzyme called hyaluronidase.
This benefit allows patients to reverse Juvederm results in the event that they are unhappy with treatment outcomes or they experience an unforeseen complication.
How Long Does Juvederm Last?
When it comes to dermal fillers – How long does Juvederm last? – is one of the most-commonly asked questions.
Juvederm longevity depends on a number of factors, including where filler is injected, the product used, patient anatomy, injector technique, and the individual's metabolic rate.
That behind said, Juvederm results typically last six-to-nine months. Certain formulations, including Voluma and Vollure, can last for a year or longer.
Get Started with Juvederm Injections
If you are considering Juvederm dermal fillers, please call our office today to schedule a comprehensive consultation with board-certified dermatologist and leading injector Dr. Nicole Hayre.