How to Apply Eye Cream Like a Pro- Tips from Dermatologists
Dr. Hayre was recently featured in an article by Byrdie titled "How to Apply Eye Cream Like a Dermatologist-Directly From the Pros". In this article, Dr. Hayre and other dermatologist talk about the importance of under eye cream and how to correctly apply it.
Ingredients Matter
In addition to the correct way to apply eye cream, these pros gave expert advice on which ingredients to look for when purchasing an eye cream. Dr. Hayre says "There are additional antioxidants in both green tea and coffee that may be beneficial for the eyes as well". She also recommends using a cream with hyaluronic acid to moisturize the delicate skin of the eyelid.
Step by Step Guide
Your step by step guide to applying eye cream.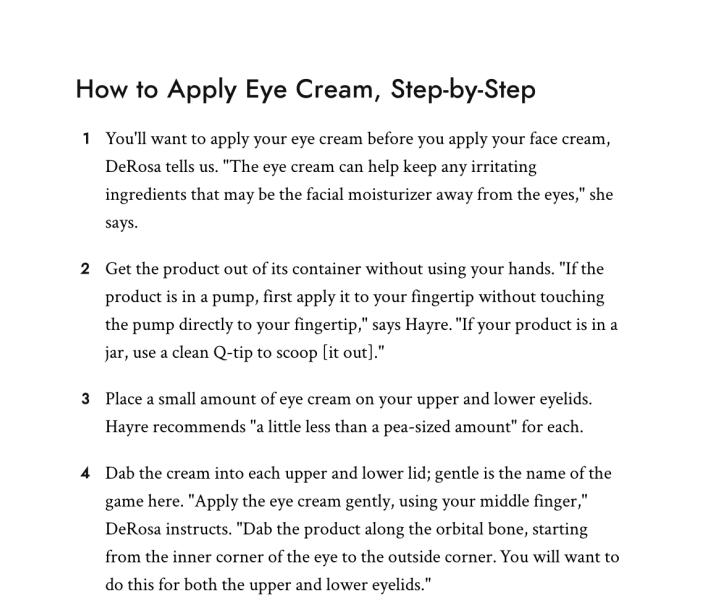 Learn More About How to Apply Eye Cream
In addition to choosing great ingredients, there are a few more tips in the article. You can read it here.
To learn more about eye cream, and for all your dermatology needs, please contact the Cosmetic Dermatology Center.