Pros and Cons of Botox for Men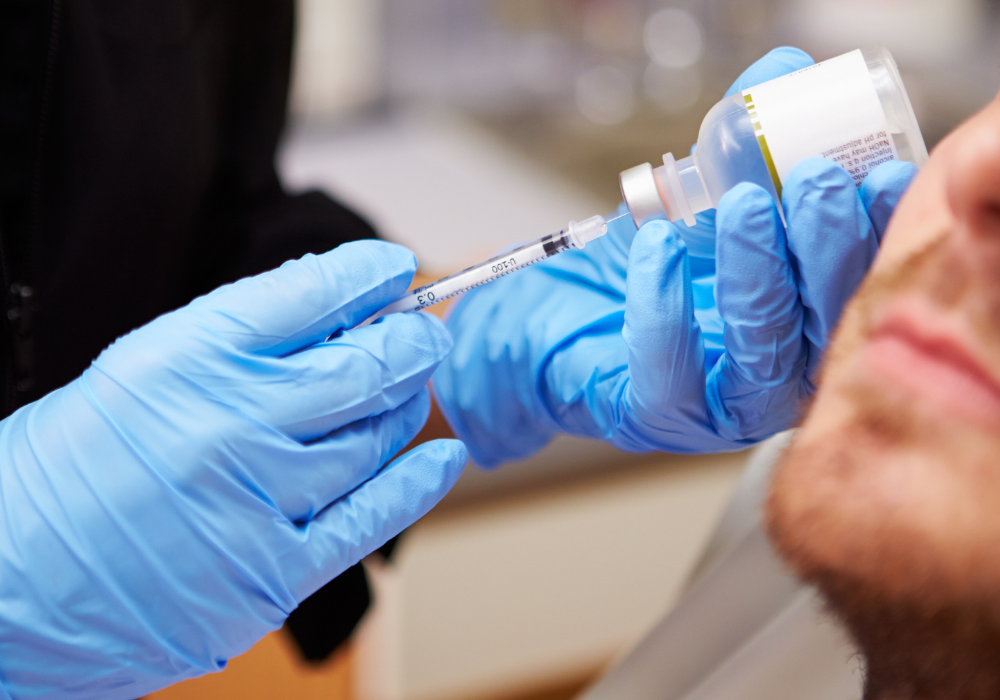 Okay men, listen up! We know you want to look younger and more attractive as you age just as much as women do, so it doesn't have to be kept on the down-low any longer. You're under just as much pressure to look youthful and energized at work, and Botox for men in Tysons Corner can help with that.
Pros of Botox for Men
And that's just one of the pros. Additionally:
– Botox injections can be done on your lunch break. You can go right back to work without anyone knowing.
– This cosmetic injection can help give your self-esteem a little boost. When you look better, you feel better.
– Botox is nonsurgical, so you don't have to worry about scarring or downtime.
– You can combine Botox with other injections such as dermal fillers to maximize your results.
– The FDA has approved it for cosmetic use, so it's safe and effective for treating forehead lines, glabellar lines, and crow's feet.
Cons of Botox for Men in Tysons Corner
– Once you start getting Botox for men in Tysons Corner, you will need to continue injections if you want lasting results. Botox is temporary and lasts about four months. If you're prepared to get maintenance injections though, this is no big deal.
– You have to wait on Botox results. Again, not a big deal if you know ahead of time that you won't be walking out of the office looking 10 years younger right after you get injections.
Kiss the Stigma of Botox Goodbye, and Contact Cosmetic Dermatology Center in Tysons Corner Today!
Ready to eliminate fine lines and wrinkles with Botox in Tysons Corner, VA? Great results are just a phone call or a click away. Call us at 703-827-8600 or contact us online to book Botox for men in Tysons Corner, and get the younger appearance you've been looking for.