How Long Does PRP for Hair Last?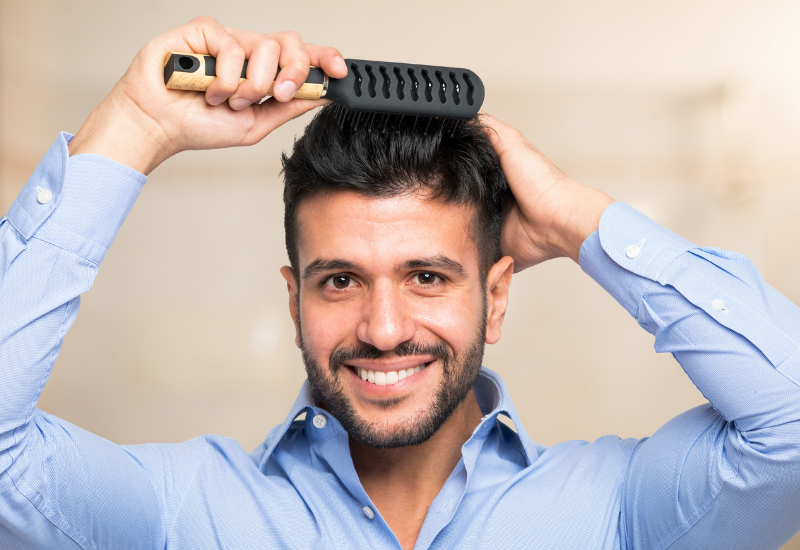 Platelet-rich plasma is a miraculous, cutting-edge treatment in hair restoration. It was first used to treat injured muscles but is now known to have an amazing effect on improving hair density and reducing hair loss in both men and women. PRP hair rejuvenation sounds like a great option, but how long does PRP for hair restoration last?
Tell Me More About This Revolutionary Treatment, PRP Therapy!
PRP uses blood drawn from your arm. The blood is put into a centrifuge and spun into a suspended platelet-rich plasma (PRP). Your doctor turns this plasma into an injectable and applies it meticulously to your scalp.
Does PRP for Hair Restoration Work on Everyone?
Platelet-rich plasma is a great option for nearly anyone who is suffering from thinning hair and hair loss. It's excellent for people with androgenic alopecia, which is a genetic kind of hair loss. PRP is also a perfect option for women who have postpartum alopecia. However, if you have loss because of a thyroid disorder or another condition, platelet-rich plasma is not going to work for you. PRP also does not work on extreme loss.
This Sensational Treatment Looks Like the Right Choice for Me, So How Long Does PRP for Hair Restoration Last?
Your results with PRP last over a year. Many people notice their hair growing back and getting thicker in about two to three months. To receive the maximum benefits of PRP, it is best to get treatments once a month for three to four months, and then treatments every three to six months after that.
"Since hair loss is usually due to changes associated from aging, patients do need to commit to maintenance routines in order to continue to stimulate hair growth.  Maintenance treatments are typically once every three months following the initial treatment series." – Dr. Nicole Hayre
Get Fuller, Thicker Hair With Platelet-Rich Plasma at the Cosmetic Dermatology Center!
Let the Cosmetic Dermatology Center answer the question, "How long does PRP for hair restoration last," by showing you beautiful results. Call our friendly office staff at 703-827-8600 or contact us online with any other questions you have about PRP for hair restoration. Be sure to ask about our monthly specials!