Does Hair Rejuvenation With PRP for Men in McLean, VA, Really Work?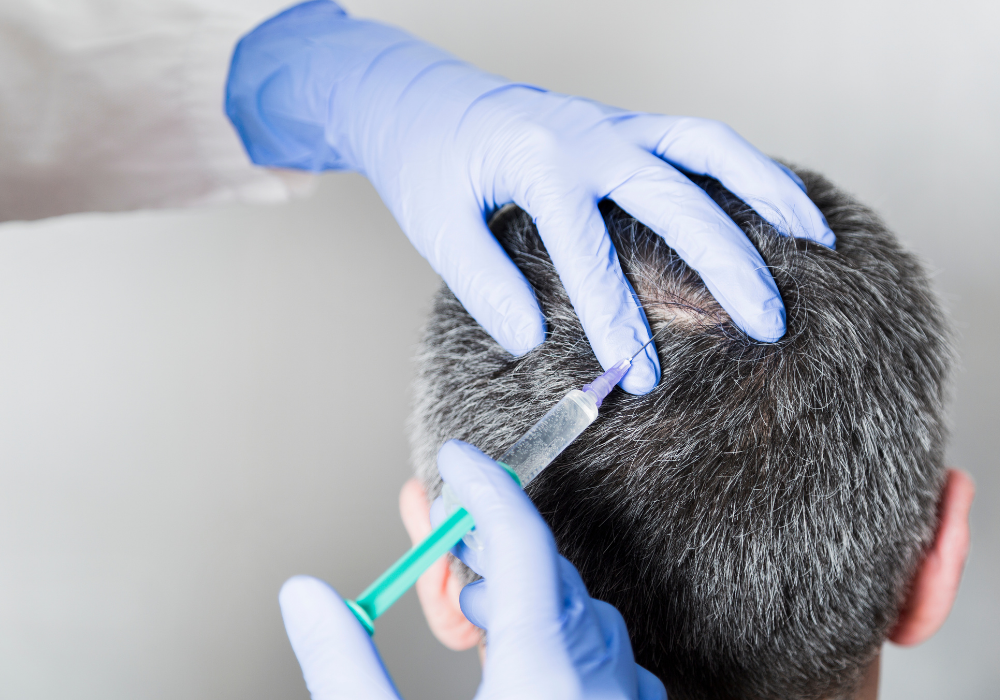 First, Let's Talk About What This Amazing Treatment Option for Hair Loss and Thinning Hair Really Is
PRP hair rejuvenation utilizes your own platelet-rich plasma (PRP) that has been extracted from your blood and is full of stem cells and growth factors. Once extracted, that sample of blood gets spun in a centrifuge to push the platelets with the most plasma to the top of the vial. Then the PRP is injected back into the scalp where it is absorbed by the hair follicles to promote hair growth. So, does PRP for men in Mclean really work? Let's take a deeper dive into the research behind PRP.
Yes, PRP for Men in Mclean Really Works
In a review of 11 research studies summarizing the results of 262 people suffering from androgenetic alopecia, PRP helped increase hair density and diameter, as well as reduced hair loss in most participants. Other study reviews similarly found that PRP is an effective treatment.
And You Never Have to Share Your Secret
Some alternative hair restoration techniques are quite obvious and give away the secrets that you're self-conscious about your hair and also that you've had work done. But that's just not the case with this game-changing treatment. The natural results from PRP for men in McLean, VA. will never give you away. 
For Dramatically Fuller, Thicker Hair, Try PRP for Men in McLean
When you want to combat hair loss or thinning hair naturally, without the appearance of artificial hair restoration methods, you need PRP for men in McLean, VA. It can treat the crown of the head, frontal scalp, and other areas where you're losing hair.
You can find the PRP hair rejuvenation experts here at Cosmetic Dermatology Center. Call us today at 703-827-8600 or contact us online to book a consultation to see what PRP can do for you!