PRP for Men in Northern Virginia: What's It Really Like?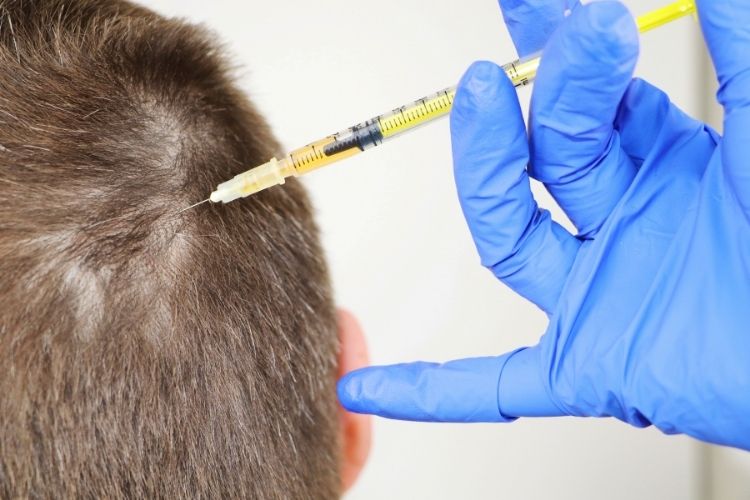 Regaining a full head of hair after experiencing hair loss has become a whole lot easier than in the past thanks to platelet-rich plasma therapy. Guys, if you are considering PRP for men in Northern Virginia, you want to know what it's really like. Here is a bit about what you should expect from your experience at Cosmetic Dermatology Center in McLean, Va.
What to Know Before Treatment
Before treatment, there isn't too much you need to do. On the day of treatment, do not put any products in your hair. You should also stop using any blood-thinning medications for at least a week before treatment. Talk to your provider about your medications to make sure that it is okay for you to discontinue use.
What Does PRP for Men in Northern Virginia Feel Like?
During treatment, the first step is a blood draw. This part is not painful, though some patients may experience soreness at the draw site afterward. This blood is taken from a vein in your arm.
Once the blood has been drawn, it spends about twenty minutes in a centrifuge in order for the plasma to come to the surface. After the plasma is extracted from your blood, it is then injected into your scalp to encourage hair growth. Most treatments require 15 to 20 injections into the scalp. You might feel some soreness in the injection area, but most people do not feel more pain than that. There is usually no need for an anesthetic, although some patients use PRO-NOX to relieve some of the anxiety of having a needle stuck into your head. The injection site is also massaged during the injection process to ease any discomfort.
Recovery From PRP For Men in Northern Virginia
This treatment requires no recovery time. So, you should be able to get back to your normal schedule immediately following treatment. If you feel any discomfort after the treatment, you can take Tylenol to ease the pain.
You will not see results immediately, but over the next few months, you should see a noticeable improvement. For optimum results, you need multiple treatments and annual maintenance sessions, as well as the addition of minoxidil.
Want to Try PRP Hair Rejuvenation to See Just How Amazing You Can Look Again?
Cosmetic Dermatology Center is here to provide great results from PRP for men in Northern Virginia. Our specialists are here to walk you through the PRP process so that you are comfortable and get great results.
Make your appointment by calling us at 703-827-8600 today. It's time to reclaim the confidence that coincides with a full head of hair through PRP for men in Northern Virginia.