How Long Do PRP Hair Results Last After Hair Rejuvenation in Falls Church?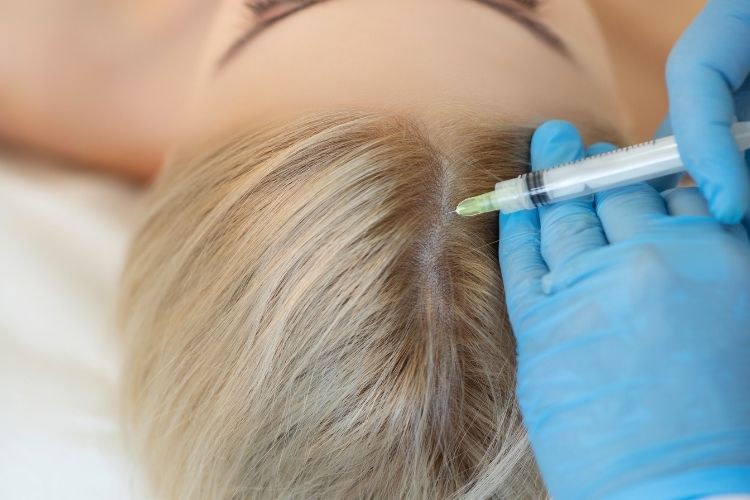 Sometimes, hair loss treatments seem more numerous than the actual number of hairs left on your head. So how do you choose between all of them, and how do you figure out how long each treatment lasts? PRP hair rejuvenation stands head and shoulders over other hair growth options. But, just how effective is this treatment, and how long do PRP results last? Find out below!
What Exactly is PRP Hair Rejuvenation in Falls Church?
PRP stands for platelet-rich plasma. This regenerative substance containing growth factors to help your body heal is withdrawn from your own blood, and then it is injected into your scalp. Unlike other methods of hair rejuvenation in Falls Church, this treatment is non-surgical and it does not require general anesthesia.
The whole process only takes about an hour, and recovery is a breeze. Usually, patients are able to resume their normal life right after treatment.
So, Give Me the Scoop – How Long Do PRP Results Last?
Hair rejuvenation with PRP is long-lasting, and you may see results for 12 months or longer. You should see early results eight to 12 weeks after your procedure. More likely than not, however, you will need to come in for maintenance treatments every six months for two years.
Does PRP Hair Restoration Work for Everyone?
The best candidates for PRP are those with recent hair loss, and it's always best to be as proactive as possible with hair loss. But, you may be eligible for hair restoration with PRP even if you began losing hair long ago. The best way to find out if it's a good treatment for your female pattern baldness, male pattern baldness, alopecia, or other condition is to book a consultation with a PRP injection specialist.
For Remarkable PRP Results From Hair Rejuvenation in Falls Church, Turn to Dr. Nicole Hayre!
Now that you know the answer to your question, "How long do PRP results last," you are ready to come to see Dr. Hayre at Cosmetic Dermatology Center to find out if PRP is right for you! To make an appointment today, contact our office online or give us a call at 703-827-8600. Dr. Hayre is here to help you restore the lush, full head of hair that helped you maintain your youthful appearance!