Stop Hair Loss in Women With PRP in Washington DC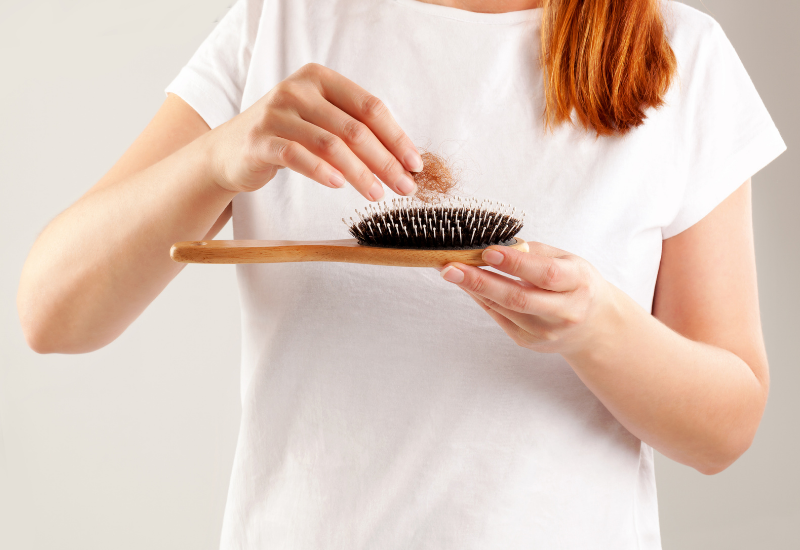 Have you heard the buzz? Platelet-rich plasma (PRP) therapy is the latest in cutting-edge hair restoration treatments. If you're concerned about hair loss in women, don't! PRP in Washington DC helps rejuvenate your scalp from the inside out. Take a look at how you can get thicker, denser hair with PRP therapy.
Tell Me More About How PRP Therapy Works.
Platelet-rich plasma in Washington DC uses blood drawn from an area like your arm. Your blood is then spun by a centrifuge to suspend platelet-rich plasma, which is turned into an injectable and applied carefully to your scalp.
Okay, How Does PRP Therapy Help Hair Loss for Women?
PRP therapy increases collagen and blood supply in the treated area. This results in your hair growing thicker and denser. It's the perfect option for women who have postpartum alopecia, androgenic alopecia, or anyone with certain types of genetic hair loss. PRP does not treat extreme hair loss or hair loss from certain medical conditions like thyroid disorder.
How Much Downtime Is PRP in Washington DC Going to Take? 
PRP is minimally invasive and virtually pain-free. Treatment is over in about half an hour, and it requires almost no downtime. It's safe for almost anyone with skin issues or thinning hair.
Is There Anything Else I Should Know? 
PRP works wonders on its own, but it works even better when partnered with other hair restoration treatments and supplements like Nutrafol, Rogaine, and more. Talk to your PRP specialist about combination therapy to experience maximum hair rejuvenation.
The Cosmetic Dermatology Center Offers the Best PRP in Washington DC
Are you ready to experience thicker, fuller hair? Contact the experts at the Cosmetic Dermatology Center! Our friendly staff is waiting to answer all of your questions about hair loss for women. Contact us today at 703-827-8600 for a consultation to see what PRP in Washington DC can do for you, and put an end to hats and scarves covering your head this summer!