Laser Genesis
A non-invasive laser treatment designed to correct a wide-range of complexion concerns and rejuvenate skin
Laser Genesis at a Glance
Would you like to repair skin damage and revitalize your complexion over your lunchbreak? If you answered yes, then Laser Genesis may be just what you're looking for.
Continue reading to learn all about this non-invasive, non-surgical, and zero-downtime procedure that can address almost any skin irregularity in a 30-minute treatment.
More About Laser Genesis
What Is Laser Genesis?
Laser Genesis is a non-invasive laser treatment designed to correct a wide-range of complexion concerns and rejuvenate skin, without pain or recovery.
How Does Laser Genesis Work?
By gently heating the dermis, Laser Genesis creates controlled thermal damage and initiates a wound-healing effect. This triggers the body's natural repair mechanisms and stimulates production of new collagen and elastin.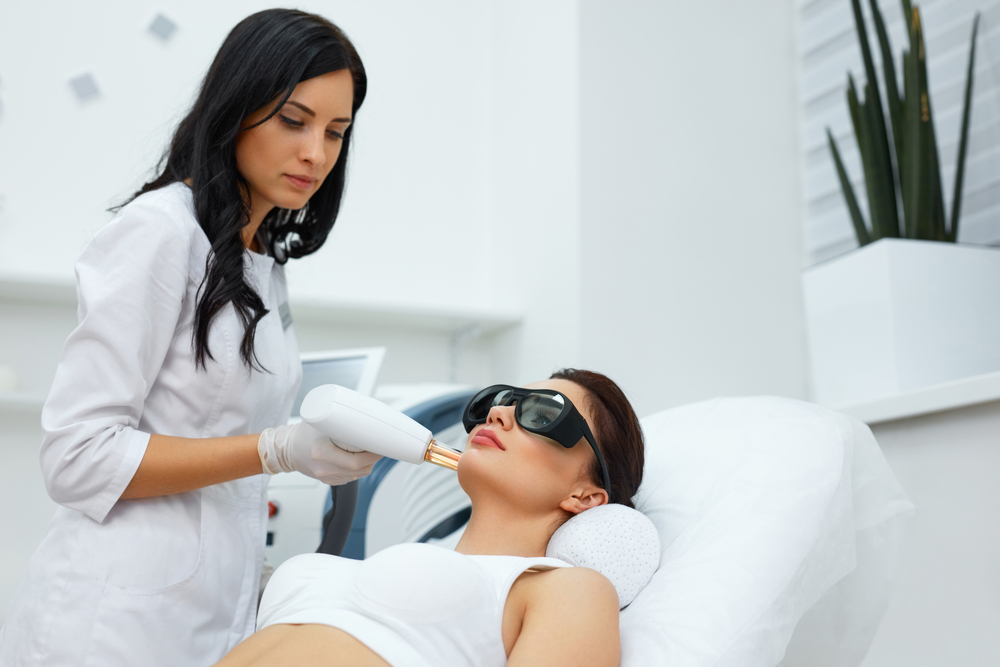 What Can Patients Expect During a Laser Genesis Treatment?
Each Laser Genesis treatment takes just 30 minutes. During the procedure, patients can comfortably recline as a handheld device passes over skin to achieve even and thorough coverage.
Most individuals find the process extremely comfortable and quick and feel only a slight sensation of warmth.
Immediately after treatment, patients are free to return to work and resume all normal activities.
What Are the Benefits of Laser Genesis?
Following Laser Genesis, skin begins to heal itself from the inside out. In doing so, it smooths wrinkles and fine lines, refines pores, increases firmness and thickness, controls oil production, enhances tone and texture, reduces sun spots and photodamage, and neutralizes redness.
In the coming weeks and months, patients will be pleased to note a tighter, clearer, more even, and radiant complexion.
How Many Treatments Are Recommended?
The number of recommended sessions depends on each patient's concerns and goals. With that being said, most women and men achieve desired effects with a series of 3-6 Laser Genesis treatments, spaced one month apart.
Get Started with Laser Genesis
If you are considering Laser Genesis, please contact our office today to schedule a consultation with board-certified dermatologist Dr. Nicole Hayre. And, don't forget to call 703.827-8600 to ask about our microneedling and Laser Genesis Memberships!

*Results can vary. Some techniques and applications of devices are off-label.