TempSure™ Envi: Skin Tightening Has Never Been So Safe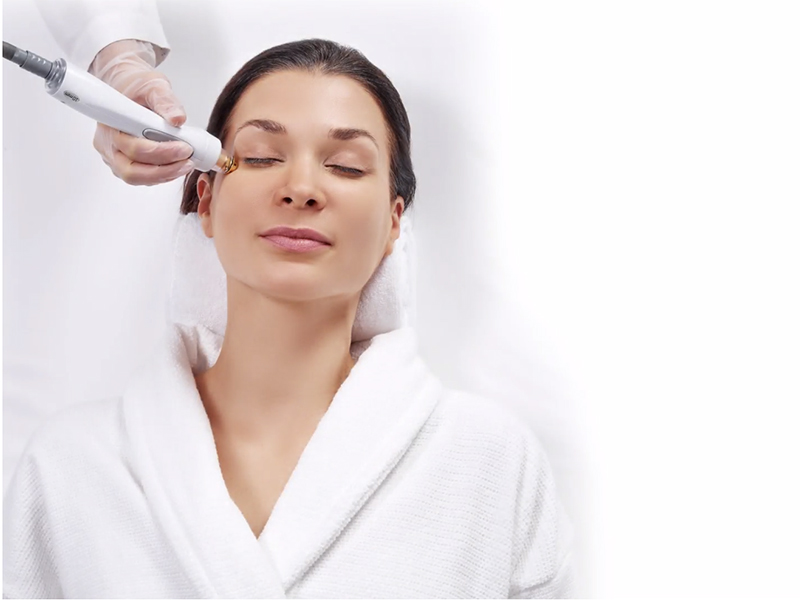 The TempSure™ Envi system is a new, non-invasive device that's FDA-approved to tighten skin on the face and entire body.
Wrinkles, loose skin and cellulite have always been top concerns among aesthetic patients. In the past, plastic surgeons and dermatologists would recommend multiple modalities to treat each of these issues, thereby increasing overall treatment time and cost.
Fortunately, that's not the case anymore now that TempSure™ Envi has arrived in Northern Virginia.  Here's what you need to know about this all-in-one procedure.
What is TempSure™ Envi System?
The TempSure™ Envi system can target wrinkles, loose skin on the face, neck, abdomen, knees, and elbows, cellulite on the buttocks, hips, and thighs, and vaginal laxity.
It has a variety of Portrait hand pieces for penetrating the face and the body at different depths. The 10, 15 and 20 mm hand pieces are used on the face, and the 18, 25 and 30 mm are ideal for the body.
In addition to the hand pieces, the Portrait Massage Device is used to diminish cellulite.
How Does TempSure™ Envi System Work?
During treatment, the system uses radiofrequency to heat the skin and cause controlled thermal damage. This damage results in a wound-healing effect and the stimulation of new collagen and elastin.
As a result, these growth factors are able to tighten and lift the skin, smooth existing wrinkles, prevent deeper folds from forming, reduce the appearance of cellulite and rejuvenate the external portion of the vagina.
Results and Recovery
TempSure™ Envi System can be used on all skin types and has an excellent safety profile.
In addition, patients find the treatment quick and comfortable, and it has zero downtime and a high rate of satisfaction.
Results appear gradually, and this treatment is ideal for individuals that want to look as natural as possible and are hesitant to try injectables.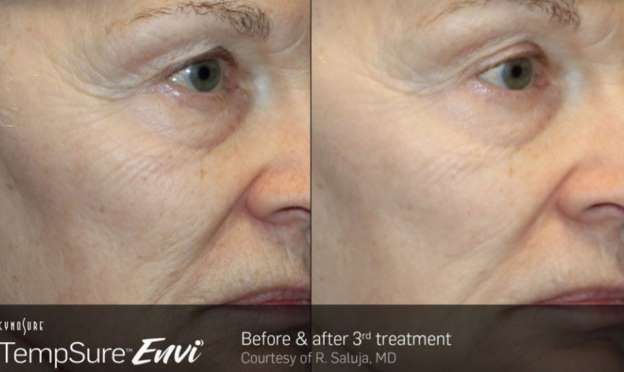 Want More Information?
Visit us online or call (703) 663-6238 to set up your consultation today. Cosmetic Dermatology Center is the ONLY practice in Northern Virginia to offer the new, state-of-the-art TempSure™ Envi.