TempSure McLean – Skin Tightening Treatment
If you are looking for a great skin tightening treatment, TempSure Envi in McLean may be right for you. This is a non-surgical skin tightening treatment. It uses radiofrequency to tighten loose skin on the face and body. Sound great right? Here's what you need to know.
What is TempSure in McLean?
Tempsure Envi is a non-invasive skin tightening treatment. It treats loose skin on the face and body. Additionally, it minimalizes fine lines and wrinkles and improves the appearance of cellulite.
How It Works
As we age, we naturally lose the ability to produce collagen, causing our skin to lose elasticity. This leads to fine lines and wrinkles. Tempsure delivers a gentle radiofrequency energy to your skin. This increases the skin's temperature and triggers the body's natural healing response. As a result, collagen production ramps up, leaving you with tighter skin and a youthful glow.
What to Expect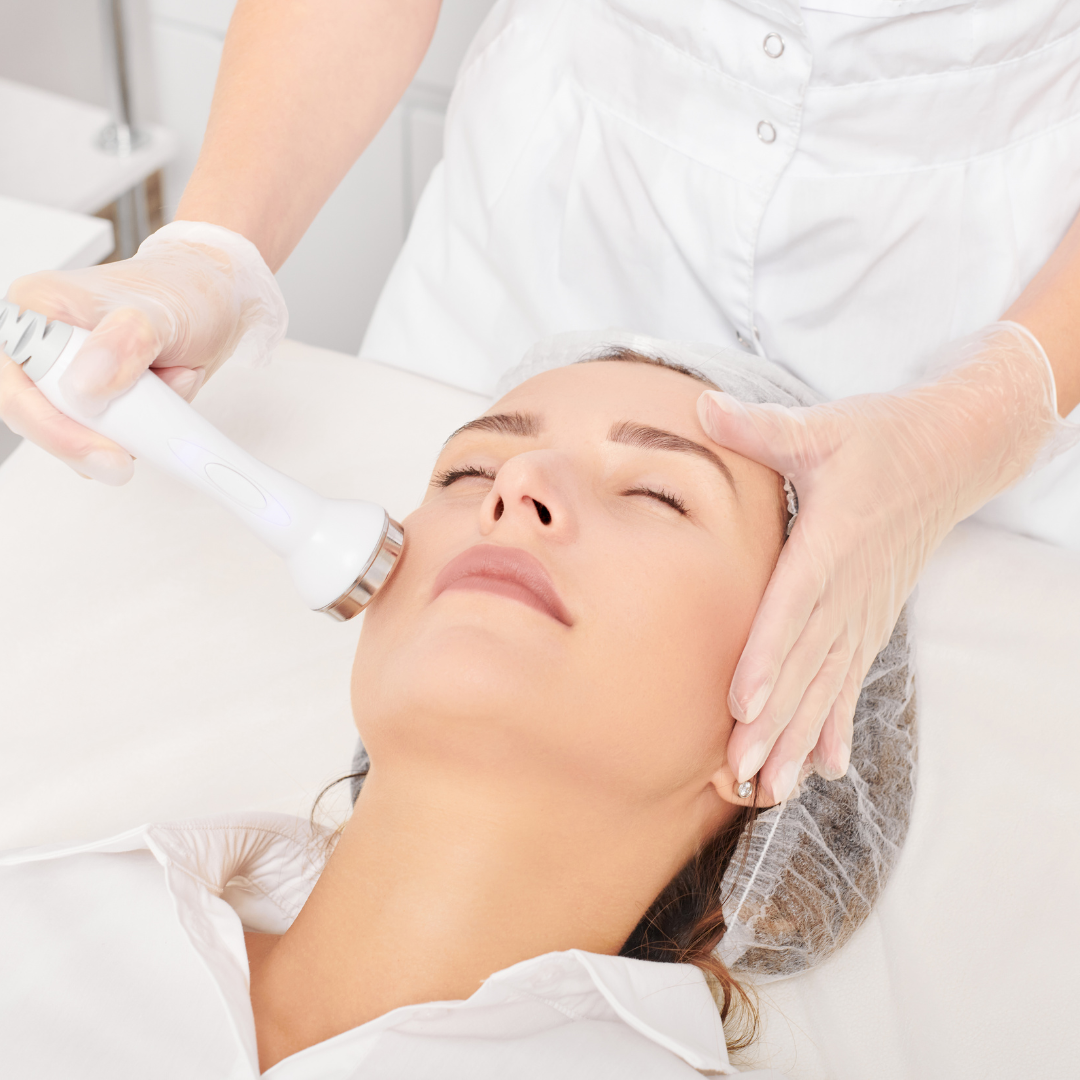 After a consultation to discuss your aesthetic goals and create a treatment plan tailored to your needs, you can begin treatment. During a face-only treatment you will feel a gentle warming sensation in the target area. For a body treatment, you will feel the gentle warming but also massage sensations around the target area.
Treatment lasts between 30-60 minutes, depending on the treatment area. After your treatment, you may have a slight amount of redness but this quickly subsides. There is no downtime, and you can return to your daily activities immediately.
Results
After your treatment, you will see an instant, natural glow and many patients report a tighter feeling in the skin. The best part? Collagen will continue to rebuild over time, enhancing your skin's overall appearance.
Is TempSure Envi Right for Me?
Tempsure works on all skin types, so anyone is a candidate for treatment. Typically, treatment is recommended for clients who experience skin laxity, wrinkles or cellulite. Additionally, it can treat the smaller, more delicate areas of the face like crow's feet and frown lines.
Where to Get TempSure in McLean
Are you ready to get the beautiful, radiant skin you want? Contact the Cosmetic Dermatology Center today to learn more about TempSure Envi.