V-FORM Best Cellulite Treatment
If you are looking for one of the best cellulite treatments, consider V- Form. This body contouring treatment can reduce fat, tighten skin, and reduce cellulite! Here's what you need to know about V-Form in Northern Virginia
What is V-FORM?
It is a non-invasive, clinically proven solution for cellulite reduction and body contouring. The V-Form handpiece uses smart technology to deliver powerful, tailored contouring, tightening, and cellulite reduction. Best of all, there is no downtime!
How it Works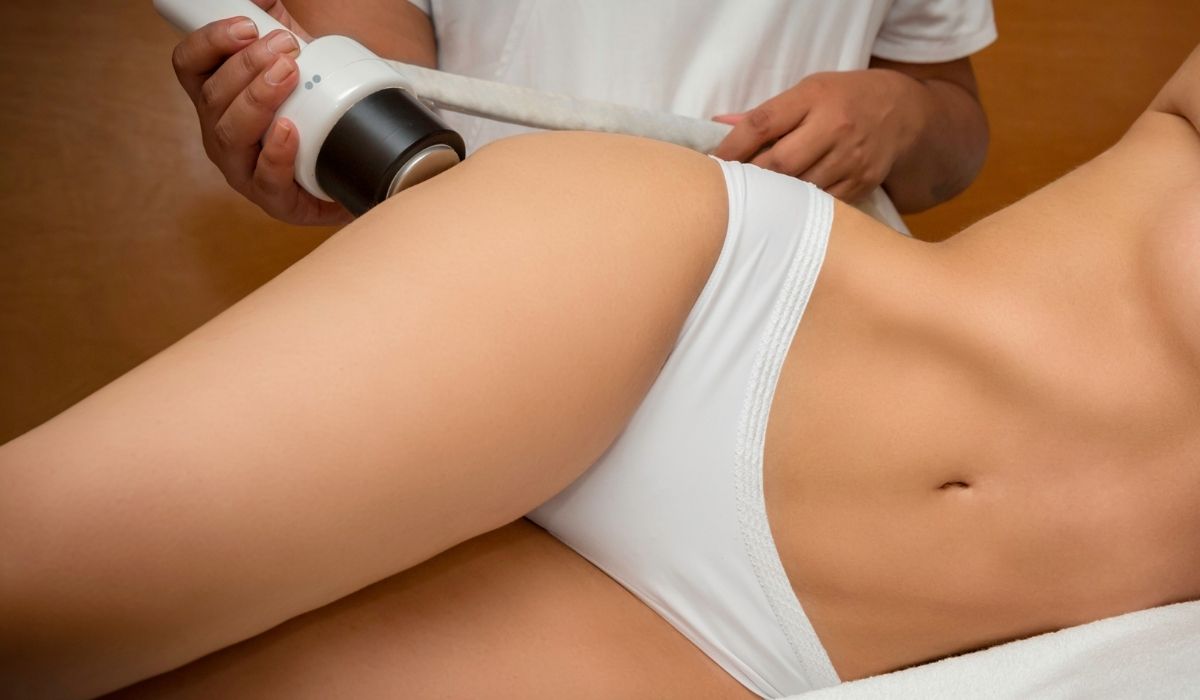 V-form body contouring is a painless, FDA cleared treatment. It uses radiofrequency waves and vacuum therapy to reduce fat and tighten skin. During treatment, the provider applies glycerin oil to the treatment area. Then, he/she uses the handpiece that emits radiofrequency waves combines with vacuum therapy. The RF energy heats the hypodermal layers of the skin to enhance blood microcirculation, which increases fat metabolism. This leads to fat volume reduction.
Treatment typically lasts between 15 and 30 minutes. Additionally, most patients need between 6-8 treatments for optimal results.
Customized Treatment
V-Form has three applicators, in different sizes. The large applicator is perfect for large treatment areas like the thighs, buttocks, and abdomen. The medium applicator works well on these same areas. Finally, the small applicator is great for sensitive, small areas like the underarms and inner thighs.
Best Cellulite Reduction Treatment
V-Form is clinically proven to reduce cellulite, making it a quick and effective solution for long term results. There are several factors that contribute to the appearance of cellulite, but V-Form technology address all these factors by combining deep tissues through bi-polar/multi-polar RF and Vacuum technology.
Together, these technologies treat the symptoms and reduce cellulite. It offers long-term improvement in the appearance of cellulite as well as firmer, tighter skin.
V-Form in Northern Virginia
Say goodbye to cellulite, tighten and tone your body with V-Form, one of the best cellulite treatments in Northern Virginia. Learn more today by contacting The Cosmetic Dermatology Center.