Fight Facial Wrinkles + Fine Lines With Juvederm Injectables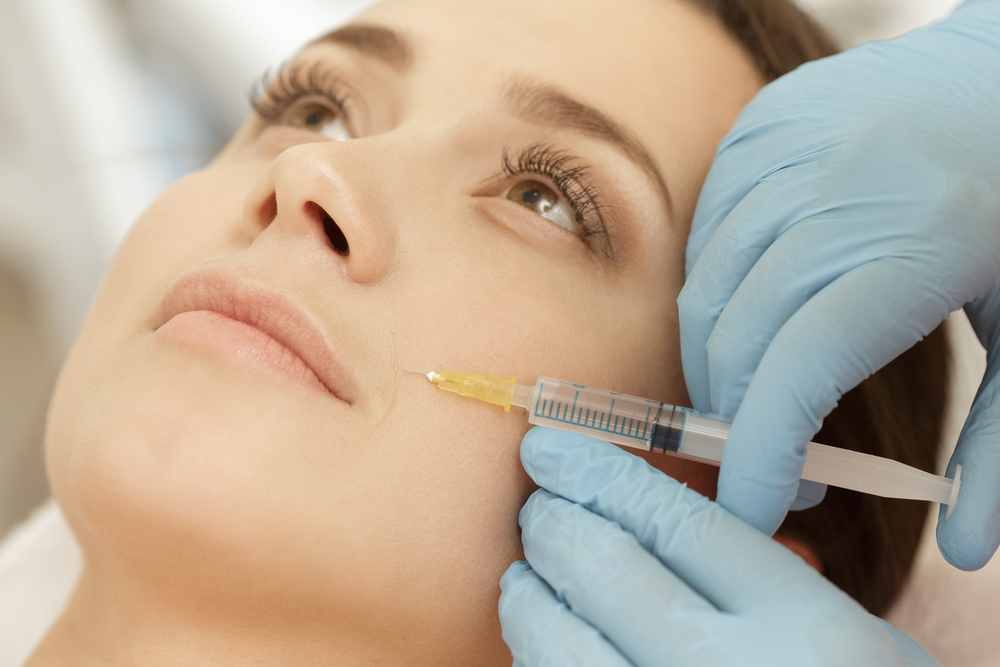 As you get older, you're probably starting to notice the appearance of wrinkles: they're natural after all, and everyone gets them. And while we shouldn't be afraid of wrinkles, there's nothing wrong with wanting to manage their appearance, either.
And that's why many opt for dermal fillers such as Juvederm.
Hyaluronic Acid and You
Juvederm is made of hyaluronic acid, a natural component of the body. When you get Juvederm, it's injected into the space between collagen and elastin.
But what does this all mean? First off, it's important to note why fillers are used at all. The body naturally uses volume in the face once we reach the age of 30 or so — and fillers, in a way, counteract that.
Hyaluronic Acid is a natural component, but it's also one that the body uses to deliver nutrition and hydration to the skin. So not only does it improve wrinkles, it also aids in the basic radiance and glow of your face.
Types of Juvederm
When it comes to wrinkles, there are two basic formulations of Juvederm that work best. There's Juvederm® XC, which instantly smooths wrinkles and has results that last for up to a year.
And then there's the new addition, Juvederm Vollure™XC, which softens wrinkles and severe facial lines over time and lasts for up to 18 months.
Juvederm stands out by having the highest concentration of hyaluronic acid compared to similar products on the market. That means you're getting more of the miracle compound that not only fills out wrinkles in the face, but aids in the basic upkeep of skincare.
Because of the safety and flexibility of fillers, there's a strong chance you're a good candidate for them.
Many individuals who would like to look younger and counteract the effects of aging without an intensive procedure with downtime go with fillers, one of the most effective cosmetic treatments out there for the contouring of the face.
Filler treatments should be done in about half an hour in the doctor's office. Patients who receive fillers should see no downtime.
Want to know more about Juvederm, or other dermal fillers used at our practice? Call (703) 663-6238 or visit us online to set up a consultation.