World-Renowned Expert of Aesthetics, Dr. Nicole Hayre, is Special Guest Speaker at In-Person Master Class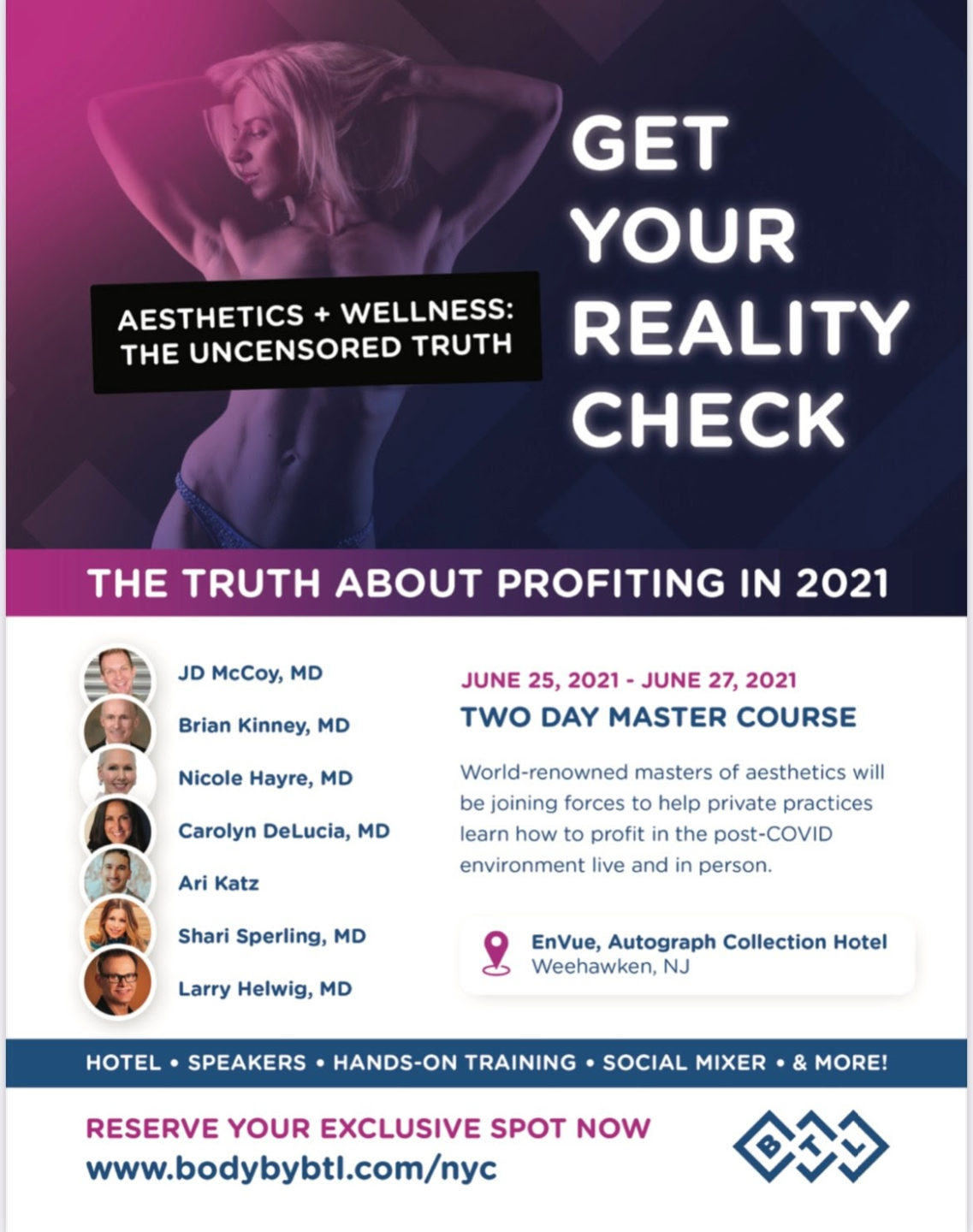 Join our very own Dr. Nicole Hayre and other world-renowned experts of aesthetics for a two-day master course in Weehawken, NJ, June 25 – June 27, 2021.
Learn how to profit in a post-covid environment, navigate the direct-to-consumer and digital marketing world with live, hands-on training with injectables, device,s and more!
Reality Check: Aesthetics + Wellness Uncensored by BTL
To reserve your spot and see Dr. Hayre live and in-person, visit the BTL Aesthetics website now!