The Benefits of a ThreadLift With NovaThreads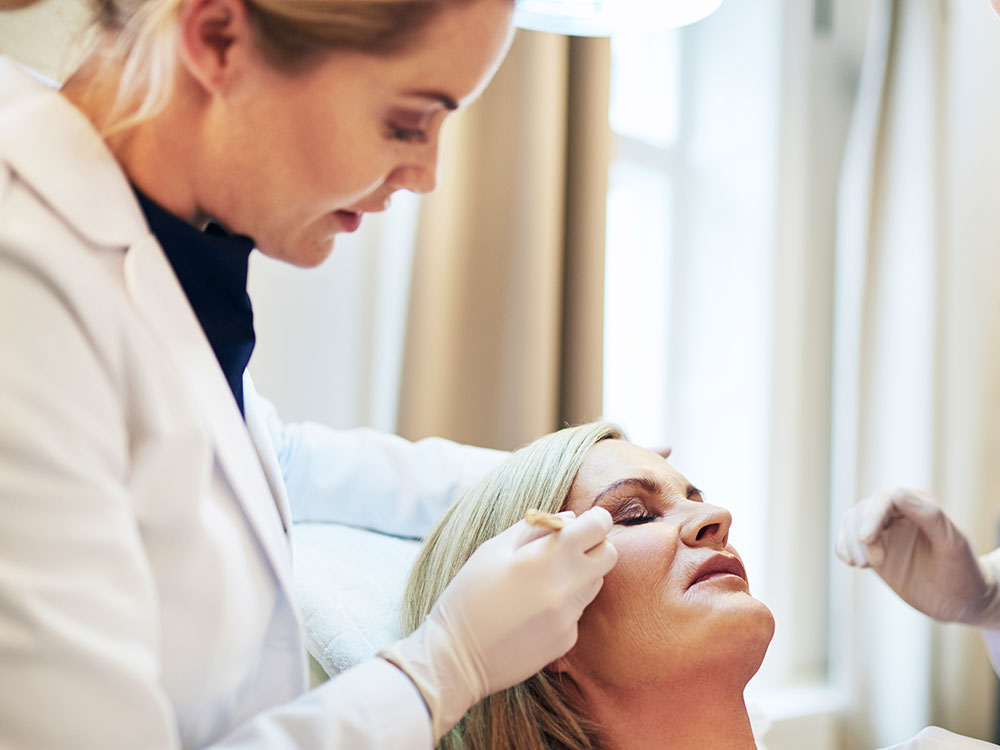 Have you started to notice sagging in your cheeks and lower face? Would you like to naturally lift your skin without surgery or injectables? Are you interested in noninvasive, zero-downtime facial rejuvenation? If you answered yes, then ThreadLift with NovaThreads may be just what you're looking for.
Continue reading to learn more about the benefits of ThreadLift in Northern Virginia with NovaThreads and if this nonsurgical procedure is right for you.
What Are NovaThreads?
A ThreadLift is a nonsurgical treatment that is designed to subtly lift sagging tissue with carefully placed threads. Many providers and patients prefer the use of NovaThreads with this facial rejuvenation procedure.
NovaThreads are dissolvable sutures made of a biodegradable polymer. They contain barbs, placed at even intervals, which allow for bidirectional lifting and more natural effects.
What Are the Benefits of ThreadLift with NovaThreads?
If you are looking for a nonsurgical option to address skin laxity on your mid and lower face, you may be wondering: What are the benefits of ThreadLift with NovaThreads?
There are a number of reasons that patients may wish to consider this procedure. To start, it avoids surgery, incisions, general anesthesia, and downtime.
It also offers instant lifting with subtle results. What's more, these benefits last longer than many dermal fillers, making ThreadLift with NovaThreads an excellent alternative to injectables.
Additionally, the treatment can be performed in approximately 1 hour in the comfort of our office. Patients are free to return home and resume normal activities right away.
How Long Do Results Last?
Longevity is one of the most notable benefits of ThreadLift with NovaThreads. Not only do NovaThreads achieve immediate lifting, they also initiate an inflammatory response and stimulate collagen growth.
As the sutures gradually dissolve, new collagen takes their place to strengthen the skin's underlying structure. Consequently, results last for up to a year or longer.
Learn More About the Benefits of ThreadLift with NovaThreads
If you are considering ThreadLift with NovaThreads, please contact our office today to schedule a comprehensive consultation with board-certified dermatologist Dr. Nicole Hayre.