Where to Get the Best Chemical Peel in Tysons Corner?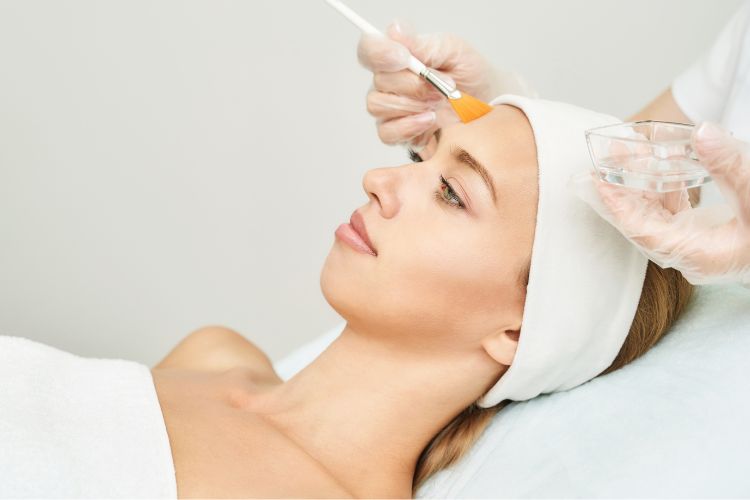 Peels have been around for years and are a tried and true skin rejuvenation technique. However, not all peels are created equal. So, how should you choose the best chemical peel in Tysons Corner? Here are some facts to consider before making an appointment. 
What is a Chemical Peel? 
It's a facial treatment that uses a chemical solution to remove layers of skin for rejuvenation. Peels eliminate fine lines as well as moderate to deep wrinkles, treat scarring, and diminish skin discoloration. The best chemical peels in Tysons Corner, VA, can often be combined with other treatments and are done at different depths. 
What Are My Chemical Peel Options? 
The different depths are light, medium, and deep, and each peel offers amazing benefits: 
Light: This one is used to remove the epidermis (top layer of skin) only and is a great choice for treating acne, fine lines, and uneven skin tone. A light peel can be done every two to five weeks if needed.
Medium: This chemical peel removes the epidermis as well as portions of your dermis (middle layer of skin). It effectively treats wrinkles, acne scars, and uneven skin tone. This can be repeated, but follow the advice of your dermatologist.
Deep: A deep peel is typically not repeated and is used to treat deep wrinkles, scars, and precancerous growths. It's often reserved for medical purposes instead of cosmetic, and results can last for decades.
Are Chemical Peels Safe?
Yes, they are! It's likely you'll experience redness, scabbing, and swelling, but that's normal. These side effects are usually minor and go away on their own. Risks are incredibly rare and typically only occur with deep peels.
Contact the Cosmetic Dermatology Center to Learn More About a Chemical Peel in Tysons Corner, VA!
Our team, led by Dr. Nicole Hayre, believes you deserve to look and feel your best. If you want healthy, smooth, bright skin, then a chemical peel may be exactly what you need! Ready for your consultation? Give us a call today at 703-827-8600!