Your Guide to the Best Chemical Peels in Tysons Corner, VA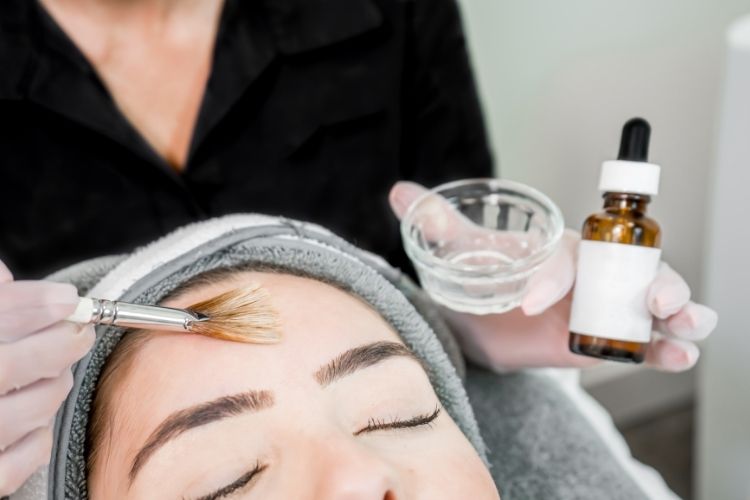 A chemical peel literally gives you the opportunity to experience new skin. You can wipe out a myriad of skin issues and begin with a fresh start. All you need is the right dermatologist and the best chemical peels in Tysons Corner, VA. So, just where can you get that? Here are the facts you need to know and where to go.
How Do Chemical Peels Work?
Chemical peels in Tysons Corner offer patients controlled skin rejuvenation that uses a solution to peel away the top layer of skin (epidermis) and sometimes deeper (dermis). It's next-level exfoliation. Unclog pores, correct skin problems, and encourage new cell growth with the right chemical peel.
What Acids Are in Chemical Peels in Tysons Corner?
There is a variety of peels, including glycolic, salicylic, lactic, retinoic, trichloroacetic, phytic, and carbolic acid. Each one serves a different purpose, so trust your provider to recommend which chemical peels can meet your skincare goals before deciding. The peel you choose depends on the aesthetic goals you hope to achieve and the current state of your skin.
What Types of Peels Are Available?
The best chemical peels in Tysons Corner, VA, are categorized into three types: light, medium, and deep. 
A light or superficial peel is used to treat acne, wrinkles / fine lines, and uneven skin tone. They usually contain glycolic or salicylic acid.
A medium peel removes skin cells from the epidermis and dermis. Containing trichloroacetic acid and sometimes glycolic acid, this treats skin issues on a deeper level.
A deep peel, which typically contains a high concentration of trichloroacetic acid, provides the most dramatic results. It's the most powerful of the chemical peels and requires recovery time.
It's Time You Experience the Best Chemical Peels in Tysons Corner, Virginia! Make This Call Today!
Trust our team at the Cosmetic Dermatology Center to help you choose the right chemical peel for your skin needs. Dr. Nicole Hayre has over 20 years of experience treating various conditions and perfecting the appearance of your skin. How? It's just as easy as a phone call! Contact our office at 703-827-8600 to schedule your consultation today!