How to Find the Best Cosmetic Dermatologist Near Me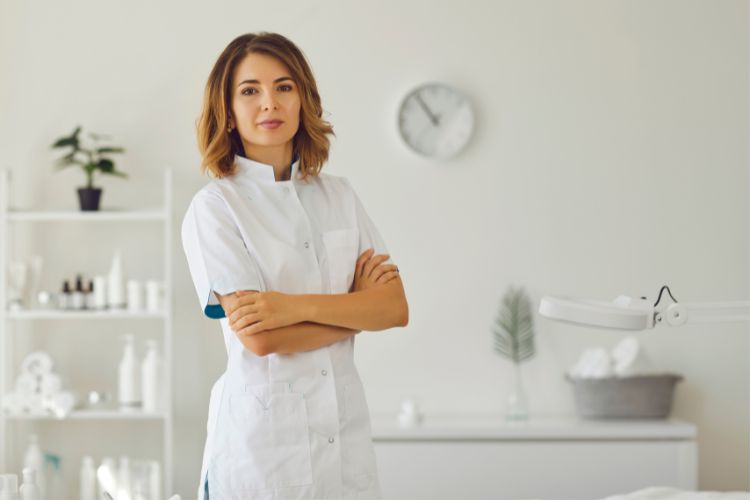 From smoothing wrinkles to correcting skin tone, a cosmetic dermatologist in McLean, VA, can help solve your aging skin concerns.
Cosmetic dermatologists deeply understand skin and are trained to carry out cosmetic procedures.
Finding the right provider is crucial to avoid side effects from any skin procedure and get the proper treatment for your problem.
It's best to select a specialist that prioritizes your needs and is trained to perform the treatments you need.
Let's understand how you can find the right provider for you.
5 Steps to Help You Choose the Best Cosmetic Dermatologist in McLean
Here are a few steps to consider while selecting a cosmetic dermatologist in McLean, VA.
#1. Check Out Their Credentials
You can look for their diplomas, board certifications, academic performance, journal publications, and professional affiliations. All these documents aid in understanding how the doctor performed during their training. Excellent performance is a good predictor of professional success.
At Cosmetic Dermatology Center, Dr. Nicole Hayre is professionally and academically accomplished at all levels.
#2. Look At The Experience
Cosmetic dermatologists can have different skills. The years they have spent in their specialty also allow you to gauge their proficiency. Experience enhances the expert's reliability in treating unique conditions.
#3. Enquire Services They Provide
In most cases, the expert's credentials and experiences should give a fair idea of the procedures they perform.
However, if you're unsure, call their office and ask or check their website.
#4. Browse Patient Reviews
Patient satisfaction is one of the crucial factors to consider while finding a cosmetic dermatologist in McLean. Multiple four- or five-star reviews can assure patient satisfaction. You can check reviews on Yelp, Google, and other similar resources.
#5. Prefer An Expert In Your Area
If you have to travel far to visit your doctor, it won't work in the long run. It also reduces treatment compliance. 
Contact the Best Cosmetic Dermatologist in McLean
If you're looking for the best cosmetic dermatologist in McLean, VA, visit us at the Cosmetic Dermatology Center today. Our office is run by M.I.T. graduate, award-winning, board-certified dermatologist Dr. Nicole Hayre whose expertise and eye for detail help her to 'turn-back-the-clock' for her clientele and offer the best dermatologic care