Cosmetic Dermatologist Office or MedSpa: Which One is Best for Me?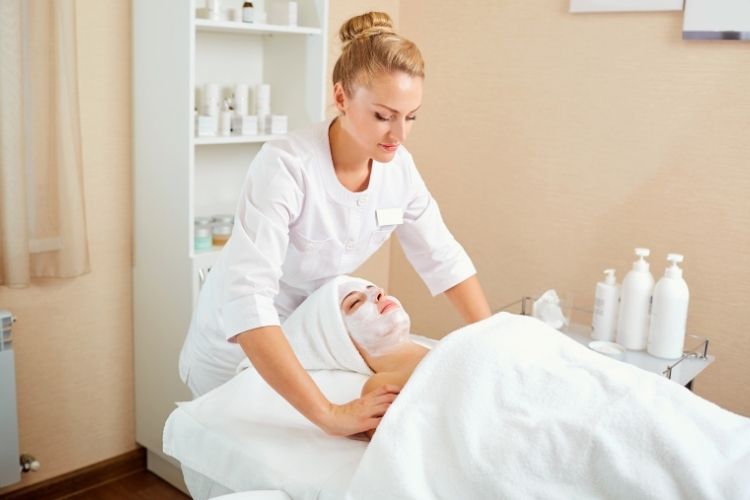 Do you need to visit a cosmetic dermatologist office or a medspa? Choosing between the two can seem like a daunting task, so here's what you need to know if you're considering anti-aging treatments.
Whether you've noticed some fine lines and wrinkles creeping in or are in need of non-surgical body contouring to eliminate stubborn fat that doesn't respond to diet or exercise, we've got you covered.
What's the Difference Between a Cosmetic Dermatologist Office and a MedSpa?
There is one major difference between the two, though they often offer similar services. A cosmetic dermatologist office has a board-certified specialist on hand, whereas a medspa may but most likely doesn't.
You know there are a lot of options on the market, from cosmetic injections such as Botox and dermal fillers to Emsculpt and other popular non-surgical body sculpting treatments. So, how to choose which one is right for you? Here's the scoop.
How to Choose Is Simple!
The choice is clear when it comes to picking one or the other for cosmetic services. While a medspa may have medical professionals administering treatment, they often are not dermatology specialists.
One of the biggest advantages of choosing a cosmetic dermatologist is that they're able to actually diagnose any skin conditions you may have and administer treatments that not only improve the appearance of your skin but make it healthier as well.
Also, a board-certified dermatologist has undergone years and years of specific education and training in the prevention, diagnosis, and treatment of skin, hair, and nail conditions. Who better to treat your skin than someone with advanced knowledge?
Cosmetic dermatologists are also able to perform surgical procedures if necessary.
Because a cosmetic dermatologist works on addressing your skin concerns from the inside out, your results are more likely to be long lasting and effective. They're the best choice for aesthetic services.
For Cosmetic Services, Turn to a Skilled and Experienced Cosmetic Dermatologist: Dr. Nicole Hayre
Here at Cosmetic Dermatology Center, renowned board-certified cosmetic dermatologist Dr. Hayre offers a wide variety of treatments including Botox, photodynamic therapy, microblading, and laser hair removal.
We're your one-stop shop for all things skin! So call us today at 703-827-8600 to book your consultation to see how we can help you look your best!