Looking for the Best Lip Fillers in Falls Church? Here Are Our Top 2 Favorites!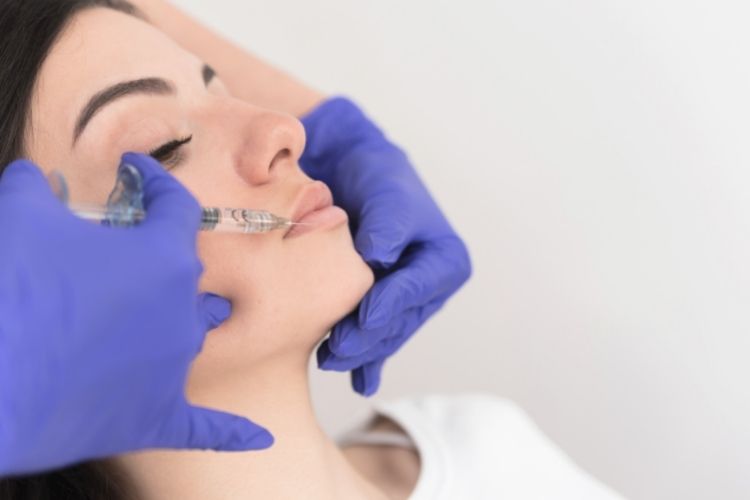 Lip fillers are an amazing way to rejuvenate aging lips or enhance their natural shape for a look that's ultra-glam. However, there are so many options to choose from, it's difficult to know where to start. If you're looking for the best lip fillers in Falls Church, pucker up to these top two favorites!
What's a Fast Summary on How Lip Filler Works?
Lip filler is made with a synthetic ingredient called hyaluronic acid (HA), and it's a substance your body makes on its own. It's the reason your skin remains plump and fresh and why your lips are full and soft. HA can draw collagen wherever it's injected, which results in plumper lips without ever needing surgery.
Tell Me What the Two Best Lips Fillers in Falls Church Are!
Here are the best lip fillers in Falls Church to really give your pout the perfect look:
A) Restylane Kysse
Restylane Kysse is the latest in FDA-approved lip fillers. It's based with hyaluronic acid and formulated with new XpresHAn Technology for the smoothest, most natural-looking results possible. The XpresHAn Formula provides natural expressions and was specifically designed for the movement of lips.
B) Juvéderm Volbella
Volbella is the perfect choice for people who just want to have subtle volume or smooth out lip lines because it uses tiny HA particles. It also adds definition to your lips and makes your lips look especially hydrated. 
Let the Cosmetic Dermatology Center Help You Choose the Right Lip Filler for You!
Still not sure which way to go with choosing a filler for lips? At Cosmetic Dermatology Center, we are here to help you plump your pout for filter-free selfies! If you're ready to experience what the best lip fillers in Falls Church can do for you, contact us today at 703-837-8600 to set up an appointment.