Laser Skin Tightening for the Body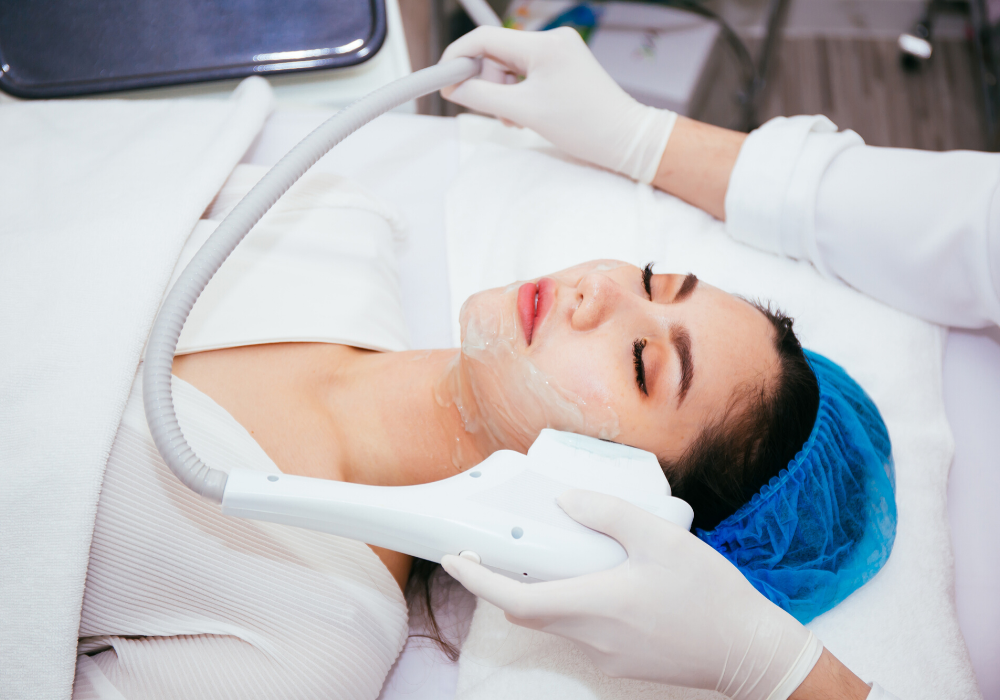 Laser skin tightening in McLean, VA, offers patients a safe and nonsurgical way to address laxity and achieve a firmer and more toned appearance.
While diet and exercise are remarkably effective for slimming and sculpting the body, those methods are often unable to sufficiently tighten loose, sagging skin on the arms, legs, chest, abdomen, buttocks, back, breasts, and neck.
Continue reading to learn all about laser skin tightening for the body, including how it works and what areas it can lift and rejuvenate.
What is Laser Skin Tightening for the Body?
Laser skin tightening for the body is a noninvasive treatment that uses light-based energy to firm loose or sagging skin throughout the body.
The treatment is performed in much the same way as laser tightening on the face, with a few exceptions. When treating skin laxity on the body, energy settings are adjusted for thicker skin, and different hand pieces are employed to target larger and wider surface areas.
How Does Laser Skin Tightening for the Body Work?
Laser skin tightening for the body can be conducted with an ablative or nonablative treatment.
Ablative tightening precisely heats the epidermis and dermis in order to stimulate the production of new collagen and elastin. Recovery time may be slightly longer, but patients typically achieve dramatic results after just one session.
Non-ablative tightening is designed to penetrate the dermis without affecting the outermost layer of the epidermis In doing so, it creates microscopic injuries, induces a wound healing response, and triggers the body's natural healing mechanisms. This results in neocollagenesis and cellular renewal, which remodels skin from the inside out.
What Areas Can Be Treated?
This treatment is extremely versatile and can address a wide range of concerns and parts of the body. It is often used to treat the following areas:
Abdomen
Buttocks
Neck
Back
Décolletage
Breasts
Arms and legs
Skin Tightening Treatments Available at Our Office
At Cosmetic Dermatology Center, we have several skin tightening devices in our arsenal.
And while they're all considered "skin tightening" treatments, many of them have different purposes. For instance, some people think EmTone works best for cellulite reduction, while others think Viora Reaction works best for wrinkle reduction.
"I have had various devices in my office over the years for skin tightening on the body, and the best by far has been the EmTone.  I especially love to combine it with EmSculpt to build muscle, decrease fat and tighten!" – Dr. Nicole Hayre
Learn More
If you are considering laser skin tightening in McLean, VA, please contact our office today to schedule a comprehensive consultation with Dr. Nicole Hayre.