How Much is Botox in Great Falls, VA?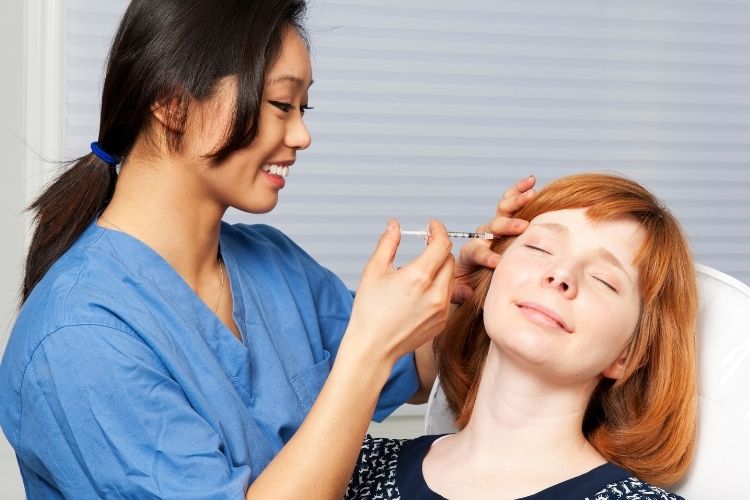 Botox is one of the most popular procedures available when it comes to revitalizing your face. Cost is a factor when any cosmetic service is being considered, and Botox is no exception. So, how much is Botox in Great Falls, VA? Here is what you need to know!
Just How Much is Botox in Great Falls, VA, Going to Cost?
When performed by a skilled injector, the results of Botox in Great Falls should be fairly consistent. However, the price can certainly fluctuate and generally can cost about $400 to $800 per treatment area. The exact amount you pay will depend greatly on a number of factors, so you may pay less than $400 (but not likely!) or more than $800.
What Factors Into the Cost of Botox?
The geographic area in which you're going for treatment always plays a big role in the cost of any cosmetic service. For example, Botox in a big city or on one of the coasts is often more expensive than the same procedure performed in a small town. This is because areas with high demand for Botox tend to be more expensive.
The experience level of your injector also plays into the overall cost. Generally, a more experienced injector with advanced training will charge more. This is because they likely are in greater demand due to their credibility, skill, and education.
The cost of Botox is also broken down into how many units you need. Various parts of the face require a different number of units for effective treatment. For example, the forehead may need more units than around the eyes. The more units you need, the more expensive your overall treatment will be. Each unit usually costs between $15 and $20.
The number of units you need will also be affected by your facial anatomy. Usually, people with stronger or bigger facial muscles will need more units so that those muscles can be properly relaxed.
Get Amazing Botox and Excellent Prices on Cosmetic Services Near Great Falls Right Here at Cosmetic Dermatology Center!
If you want the answer to your question, "How much is Botox in Great Falls, Virginia," you need to visit the Cosmetic Dermatology Center. We offer amazing Botox for a fair price, and we look forward to helping you get the experience you want, as well as fabulous Botox results. Please contact our office online or give us a call at 703-827-8600 today, and rewind the clock with cosmetic injections for a more youthful appearance!