Ultimate Guide to Botox in McLean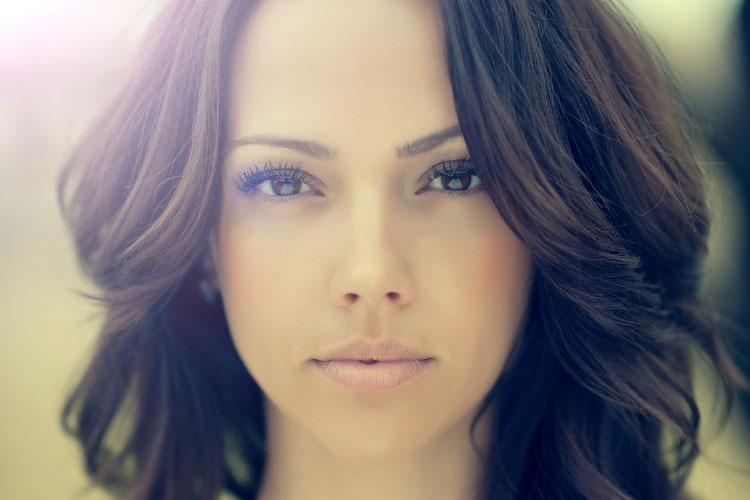 Botox in McLean, VA, is a popular cosmetic injectable among women and men who wish to reduce and eliminate the signs of aging. Having been used for many years as an anti-wrinkle treatment, Botox Cosmetic is safe if injected by a skilled and experienced medical professional.
How Does Botox Work?
Botox, also known as Botulinum Toxin A is a neurotoxin that blocks nerve signals to the facial muscles. This causes the targeted muscles to stop contracting. Once this happens, the skin around those muscles smoothens causing wrinkles to disappear or become significantly less visible.
What Kind of Wrinkles Does Botox Treat?
There are two types of wrinkles that respond to Botox: dynamic and static.
Dynamic wrinkles are something we're all born with. They become more visible and evident as we age, especially when we make facial expressions, as they are less obvious when you're not moving. They present themselves as crow's feet and laugh lines around the mouth, as well as other lines. Botulinum Toxin makes dynamic wrinkles significantly less noticeable and works best on this type of wrinkle.
Static wrinkles are a result of our bodies slowing down the production of collagen and elastin, as well as gravity. When we lose collagen and elastin, we begin to see fine lines and wrinkles, and they are always there, not just when you express emotions on your face. Botox in McLean, VA, cannot completely erase these signs of aging, but it can reduce their appearance.
Why Choose Botox in McLean, VA?
The main advantage of this treatment is its anti-aging ability. It is a non-invasive way to enhance your appearance. It can target many areas of the face and neck including around the eyes, forehead, between eyebrows, and around the mouth, as well as neck cords/bands.
It's an excellent treatment for you if you live an active lifestyle because no downtime is needed for recovery and injections can be done during your lunch break!
How Do I Choose the Best Cosmetic Injector?
There are important steps you should take when choosing a provider.
The most important is choosing a medical professional who is board-certified, trained in cosmetic injections, and experienced with Botox injections. You also want to review their website and social media sites for valuable information like staff bios, patient testimonials, blogs, and pricing.
If you're unsure, ask for referrals from family, friends, and even your primary doctor. Also, take advantage of a consultation, so you can meet your injector. This will let you know if you feel at ease talking with your provider and whether you feel confident in their skills.
What Do Botox Injections Feel Like?
Most patients say the injections aren't painful at all while others liken it to the feeling of being pinched. The needles used for Botox in McLean, VA, are quite small, so any discomfort you may experience is minimal and will go away quickly.
When Will I See My Results?
Be realistic about your expectations. You won't leave your appointment looking 10 years younger. While you will see changes within a few days, it will take around two weeks to see the final Botox results. You'll be able to enjoy the benefits of Botox for three to four months, or perhaps even longer.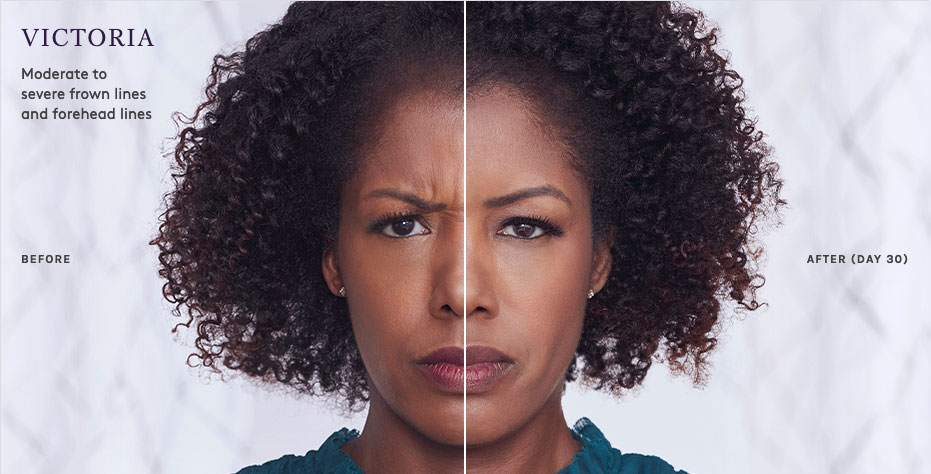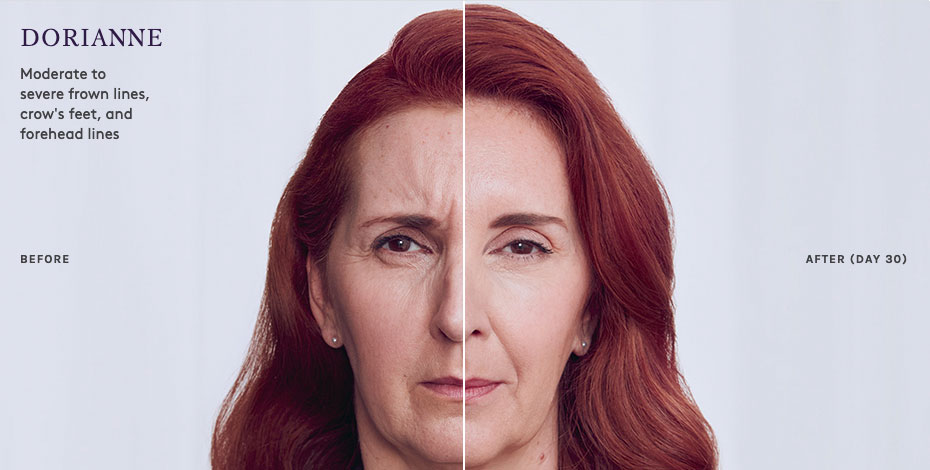 Am I a Good Candidate for Botox in McLean?
As with any cosmetic procedure, you should be in good health. Botulinum Toxin is approved for anyone over the age of 18, but it is uncommon to start getting injections before the age of 25.
Your provider will determine if you're an ideal candidate but if you have moderate to severe wrinkles and the wrinkles are in an area that Botox can treat, then you're likely a good candidate. Talk to a cosmetic injection specialist to find out if you're eligible for Botox in McLean, VA.
Who Is Not a Good Candidate?
There are a few factors that may exclude you from getting Botox. If you are allergic to Botox or another product containing botulinum toxin, or have deep scarring or have a skin infection at the intended treatment area, then you'll not be able to receive Botox.
It is also not recommended for you if you're pregnant or breastfeeding. You also will not be a good candidate for Botox if you have a serious muscle or nerve condition or if you have an illness or infection.
How Do I Prepare for Treatment?
During your initial Botox consultation, you'll be given full instructions on how to prepare for Botox. In general, you'll need to refrain from drinking for three days before treatment, you should stop taking OTC pain relievers, and skip certain supplements. You may also be asked to not eat certain foods 48 hours before your appointment.
Can Botox Be Combined With Other Cosmetic Treatments?
If you are considering other cosmetic treatments, there is no reason to worry! Botox is great at helping with signs of aging, but other skin conditions like dry skin, dark spots, or acne scarring may need different treatments such as fillers or laser therapy, and many other aesthetic services pair well with Botox.
Are There Side Effects?
Serious Botox complications are extremely rare and are typically related to underlying medical conditions or poorly trained injectors.
Normal side effects you may experience include headache, nausea, redness, and pain at the injection site. Keep in mind, side effects vary from person to person and you may not experience all of these symptoms.
What Should I Expect During My Botox Consultation?
The first step to younger-looking skin is scheduling a consultation with your injector. During this meeting, it is important to be honest about all medical conditions, as well as the medicines and supplements you are taking. Also, let your injector know if you are a smoker, as this can impact your results. Your provider will ask about your aesthetic goals and then work with you to create a plan to achieve the look you desire.
What After-Care Is Required Post Treatment?
While Botox does not need dedicated time for healing and you can expect little impact to your daily life, there are a few things you need to avoid after your injections. You'll need to stay upright and avoid rubbing / massaging your face for at least four hours after your appointment. This includes not having facials. You must also skip strenuous exercise for 24 hours.
How Much Does Botox Cost?
There are a few variables that influence the cost of Botox, including geolocation, the skill/experience of your injector, and the areas you wish to treat.
The number of Botox units you need also affects the price. On average, the cost per unit is $12 to $20 with full Botox sessions ranging in price from $400 to $800.
Where Is the Best Place to Get Remarkable Results From Botox in McLean?
Founded in 2003 by Dr. Nicole Hayre, Cosmetic Dermatology Center has been voted "Best Dermatology Office" by Virginia Living. Dr. Hayre offers a full range of cosmetic treatments that address any aesthetic concerns you may have, including Botox and other injectables.
Our team is professional and passionate about helping you look and feel your absolute best. We expertly provide real solutions with real results. Whether you have cosmetic issues you'd like to treat or have general health concerns, we invite you to call us today at 703-827-8600 to book your appointment!