How Much is Lip Filler in Vienna, VA?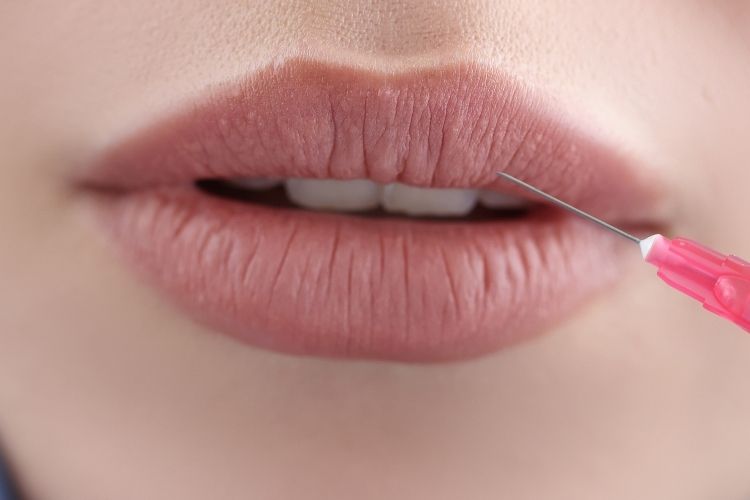 Plump, youthful lips are only getting more popular. If you were born without big, beautiful lips, or have lost volume as you've aged, do not despair. Lip filler in Vienna, VA, is a great option! But, just how much does it cost? Here is everything you need to know about the cost of dermal filler for lips, as well as what goes into that price.
What's the Deal? How Much is Lip Filler in Vienna, VA?
Lip filler in Vienna, VA, can cost anywhere between $500 and $2,000, depending on a number of variables. There is no way to determine exactly how much it will cost you to improve your kisser without a consultation with a specialist who knows dermal fillers inside and out.
What Affects the Cost of Lip Filler?
There are a number of different types of fillers that can be used for the lips. Some of these are hyaluronic acid-based like Juvéderm and Restylane, while others are made from calcium hydroxylapatite or other materials. These different fillers can look slightly different and each brand comes at its own price point.
Another thing that affects the cost of lip filler in Vienna, VA, is the amount of filler you get. If you want a more natural look, you may opt for a smaller amount of filler than if you were aiming for a big change. More filler tends to cost more.
Geographic location also plays a big role in the cost of cosmetic procedures. For example, procedures performed in big cities and on the coasts are usually more expensive than more inland, rural areas. This is because more demand exists in those larger cities.
Get the Lips of Your Dreams at Cosmetic Dermatology Center
Our goal is to make sure that your experience is pleasant and that you love your results. To learn more about lip filler in Vienna, VA, or to schedule a consultation with our expert injector, give us a call at 703-827-8600, and be on your way to the perfect pucker sooner than you thought possible.