How Much Are Lip Fillers in McLean, VA?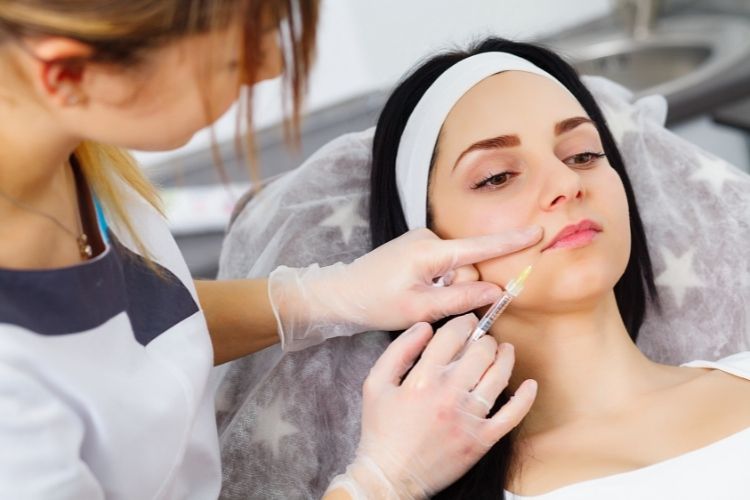 If you're ready to kick thin lips to the curb or rewind the clock on aging lips, then you need lip fillers. They are the only way to get lasting results for plump, glamorous-looking lips. So, how do they work, and how much are lip fillers in McLean, VA?
What Are Lip Fillers?
Lip fillers are cosmetic injectables that work to volumize your lips without the use of surgery. Most are based with hyaluronic acid (HA) and approved by the FDA. Lip fillers are different from other dermal fillers because they are specifically designed to protect the thin skin on your lips.
Tell Me How Lip Fillers Can Improve My Lips.
HA draws moisture and collagen to your lips. This allows you to achieve these aesthetic goals for super sexy lips:
Better defined lips
Correction of asymmetrical lips
Improved lip texture
Increased volume
More shapely lips
How Much Are Lip Fillers in McLean, VA?
The cost of lip fillers always depends on your geographic location, how many syringes you need for desired results, and the person providing your injection. However, the average price of lip filler is anywhere from $400 to $800 a syringe. The best way to get an accurate estimate of how much your lip filler may cost is by setting up an appointment with the best cosmetic injector in Northern Virginia, Dr. Nicole Hayre.
When Can I See Results With Lip Filler?
You can see results immediately after your treatment is over and full results in just days. Lip filler is meant to be safely absorbed by your body, so your results eventually fade. Plan on coming back for more treatments to maintain your results.
The Cosmetic Dermatology Center Can Plump Your Pout!
Are you still interested in lip fillers in McLean, VA? Contact our skilled injectors at the Cosmetic Dermatology Center, and get all your questions answered. We offer dermal fillers for lips and can make your smile look brand new. Contact our clinic online or call us today at 703-827-8600 to learn more about lip filler and our many other cosmetic services designed to make you look your absolute best!