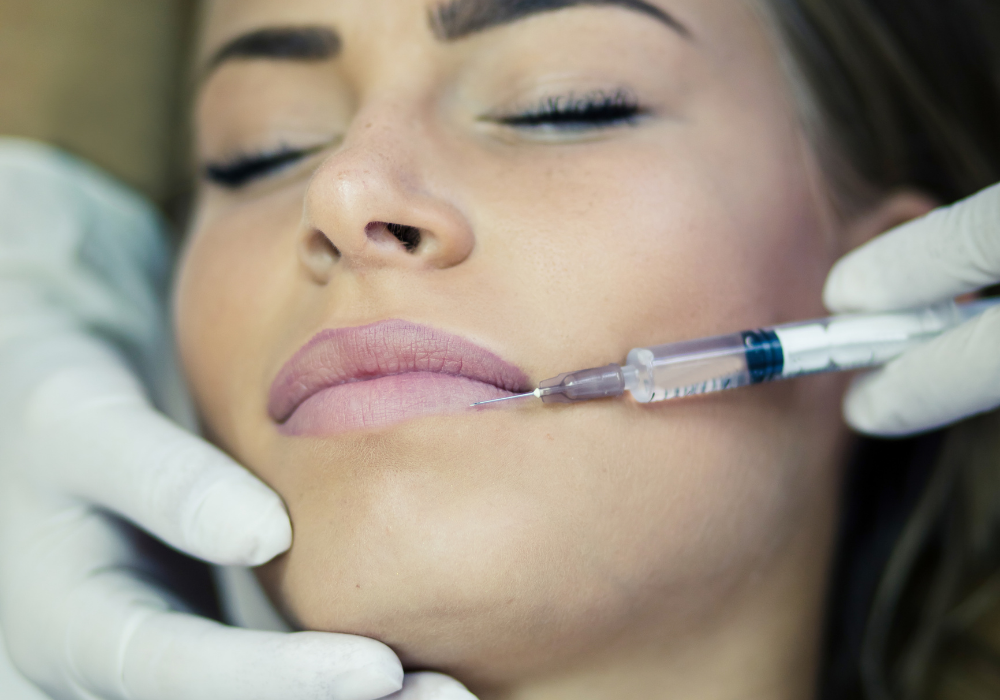 Do lip injections hurt, and are they really worth the hype?
With so many dermal fillers to choose from it can be hard to know which ones are worth potential discomfort for the pout of your dreams.
Keep reading to learn all about the lip filler options available in Northern Virginia and how they can help you acheive your goals.
Juvederm
Juvederm has quickly established itself as the gold standard when it comes to lip fillers for natural looking results.
The FDA has approved this hyaluronic acid based filler as safe and effective for lip augmentation.
In addition to being safe for the lips, Juvederm is a popular option to treat many other issues including the following:
– Fine lines
– Wrinkles
– Scar reduction
– Acne reduction
– Tighter skin
– Addresses skin folds
– Lifts cheeks
Restylane
The Restylane family of fillers have also made their mark in their ability to promote beautiful plump lips for long-lasting results.
This is even rumored to be a popular product for celebrities such as Khloe Kardashian, Miley Cyrus and more.
Teosyal Kiss
Teosyal Kiss is one of the newest members of the dermal filler market making a dent in the lip filler world.
This product brings a powerful volume boost to the lips for plump, luxurious and hydrated lips.
Teosyal is being rumored as providing a smoother look than its competing brands and it lasts longer too.
Do Lip Injections Hurt?
The good news about lip fillers is that by now your provider should have the tools necessary to help make your treatment session as comfortable as possible.
Topical numbing creams can be applied ahead of time to prevent too much discomfort.
Additionally, many products contain lidocaine to help create a pain-free treatment session.
While you may experience slight discomfort during your treatment, lip injections are a very speedy treatment so it will be over before you know it.
"The lip is a sensitive area, but a good numbing cream makes having them injected much easier.  Afterwards they may be a little sore and swollen for several days, but in the end the results are well worth it!" – Dr. Hayre
Where to Find the Best Injector for Lip Fillers in Northern Virginia
At Cosmetic Dermatology Center, Dr. Nicole Hayre and her staff are passionate about providing their patients the opportunity to look and feel younger and happier.
If you would like to schedule a consultation for lip fillers in Northern Virginia, contact our team online or call us today at (703) 827-8600.