Does an Emsculpt Non-Surgical BBL Really Work?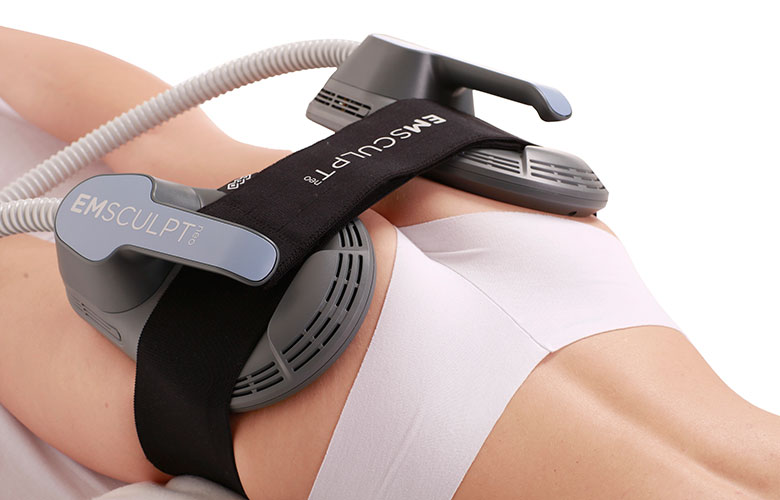 Getting the perfect butt can seem impossible if you can't spend all your time doing squats and other exercises that really aren't that fun. And you don't want to get a surgical Brazilian butt lift (BBL) because of the risks and complications involved. No problem! Recently, Emsculpt non-surgical BBL has emerged as a great alternative to complicated surgery. But, does this procedure really work? And, is it better than a surgical BBL? Find out below!
How Does an Emsculpt Non-Surgical BBL in Tysons Corner Really Work?
An Emsculpt non-surgical butt lift is fully non-invasive and safe. This increasingly popular method is proven to lift your butt. Emsculpt works by using HIFEM (high-intensity focused electromagnetic) technology to cause supramaximal muscle contractions. These contractions tone your muscles and burn away your fat simultaneously. For best results, this procedure works over the course of several 30-minute appointments.
"Butt" Does It Hurt After You Get Emsculpt?
Unlike a traditional BBL which may require intense recovery time, Emsculpt recovery is much easier. Rather than the pain of surgery and needing to avoid sitting for six months or needing a special pillow for sleeping, you can go about your day as normal after an Emsculpt non-surgical BBL in Tysons Corner. You may feel slightly sore afterward, but other than that there are almost no recovery requirements. 
Is Emsculpt Better Than a BBL? Absolutely!
While a traditional BBL has many requirements for eligibility, the Emsculpt non-surgical BBL in Tysons Corner is available to just about anyone who wants it. It's non-surgical, non-invasive, quick, and requires no downtime afterward. Amazing!
You Don't Have to Wish You Were Born With the Perfect Butt – You Can Get Your Ideal Look With an Emsculpt Non-Surgical BBL in Tysons Corner
Cosmetic Dermatology Center can give you the best Emsculpt non-surgical BBL in Tysons Corner, so you perfectly fill out your swimsuit and pants. Our experts are here to talk you through the whole process and answer all your questions in detail. To take the first step to the butt of your dreams, make an appointment now. Contact us today at 703-827-8600!