Hair Rejuvenation Guide: How Long Does PRP Last?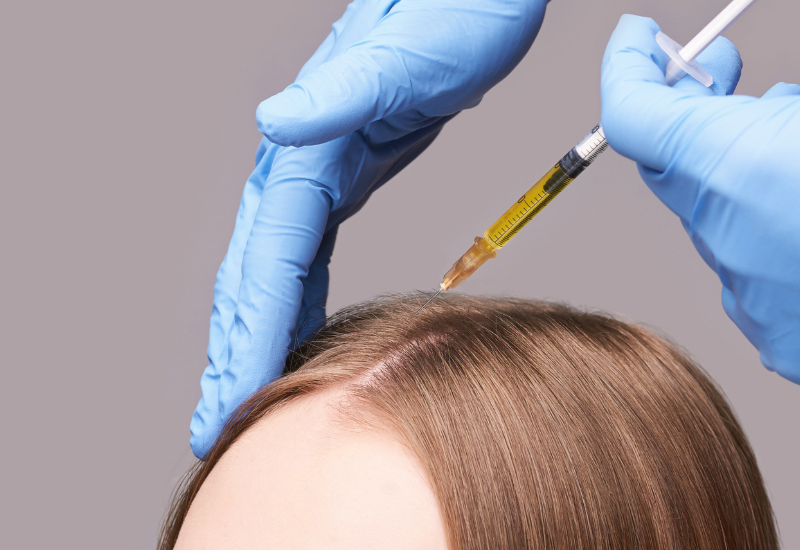 Platelet-rich plasma (PRP) therapy is a remarkable, cutting-edge treatment in hair restoration. It was originally used to treat arthritis and injured muscles but is now known to have a miraculous effect on hair restoration in both men and women. It sounds like a great option, but how long does PRP last for hair rejuvenation?
Give Me the Scoop on Platelet-Rich Plasma for Hair.
PRP uses blood drawn from your arm that is put into a centrifuge. Your hair rejuvenation specialist retrieves the platelet-rich plasma suspended from your blood, purifies it, and turns it into an injectable that is applied meticulously to your scalp.
Is PRP Therapy Right for Me?
Platelet-rich plasma is the perfect option for almost anyone who has thinning hair and hair loss. It works especially well for people with androgenic alopecia, which is a genetic kind of hair loss. PRP is also a wonderful treatment for women who have postpartum alopecia. Even better, it's minimally invasive and has virtually no downtime.
So, How Long Does PRP for Hair Last?
Many people notice their hair growing back and getting thicker in about two to three months. To receive the maximum benefits, it is best to get treatments once a month for three to four months, and then treatments every three to six months after that. After that, you only need small touch-ups about once a year to maintain your thicker hair.
The Cosmetic Dermatology Center Is the Best in Hair Restoration!
Are you still curious about how long does PRP last for hair? If so, then turn to the hair restoration experts at the Cosmetic Dermatology Center. We are dedicated to providing you with results you'll love to run your fingers through. Call 703-827-8600 today to schedule a consultation for PRP, and be sure to ask about our best-selling supplement for hair growth, Nutrafol.