How to Minimize Lip Filler Bruising for Faster Results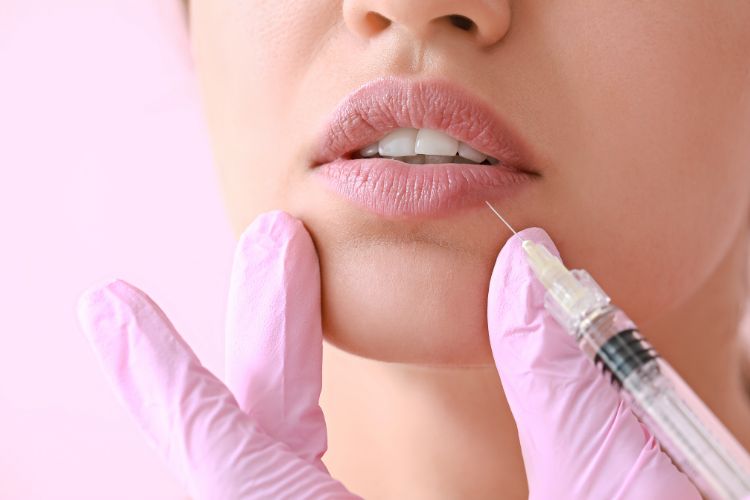 If you're interested in lip fillers, you've likely heard that it's possible your lips may become bruised after treatment. If you don't want to feel like you have to avoid being seen for a few days while you heal, this blog is for you. Here are some tips to minimize lip filler bruising for beautiful-looking results.
What Causes Bruising in the First Place?
Bruising is the most common side effect from filler, especially lip filler, but what causes it? Understanding the cause gives you a better idea of how to treat it or prevent it altogether.
While a small number of patients are destined to experience harmless side effects such as bruising and swelling, there are many ways to prevent them. A perfectly normal and healthy response, lip filler bruising is caused by the puncturing of blood vessels when the needle is inserted.
Bruising as a response to injections, medical or cosmetic, is very common. Lips, however, are even more susceptible to it due to how vascular they are in comparison to other parts of the face. As a result, veins are hard to avoid.
6 Tips for Minimizing Lip Filler Bruising
Here are six great tips for minimizing lip filler bruising after injections:
Avoid certain medications or supplements that thin the blood such as aspirin, ibuprofen, fish oil, vitamin E, and St. John's Wart before injections (though you should follow your doctor's recommendations before stopping any medications).
Gently apply ice packs on the treatment area.
Limit vigorous exercise or makeup use for 24 to 48 hours after injection.
Snack on pineapple which contains bromelain, an ingredient known to prevent bruising.
Stay away from alcohol before and after treatment for 24 to 48 hours.
Take arnica tablets before treatment, or use an arnica balm / gel after treatment.
Seeking High-Quality Lip Filler Near Falls Church? Visit the Cosmetic Dermatology Center!
For more tips on how to minimize lip filler bruising in Falls Church, VA, or to book an appointment with Northern Virginia's top injector, give the Cosmetic Dermatology Center a call at 703-827-8600! Don't just take our word that we do great work, read our testimonials to see why more people near Falls Church choose us for cosmetic injections and other services.